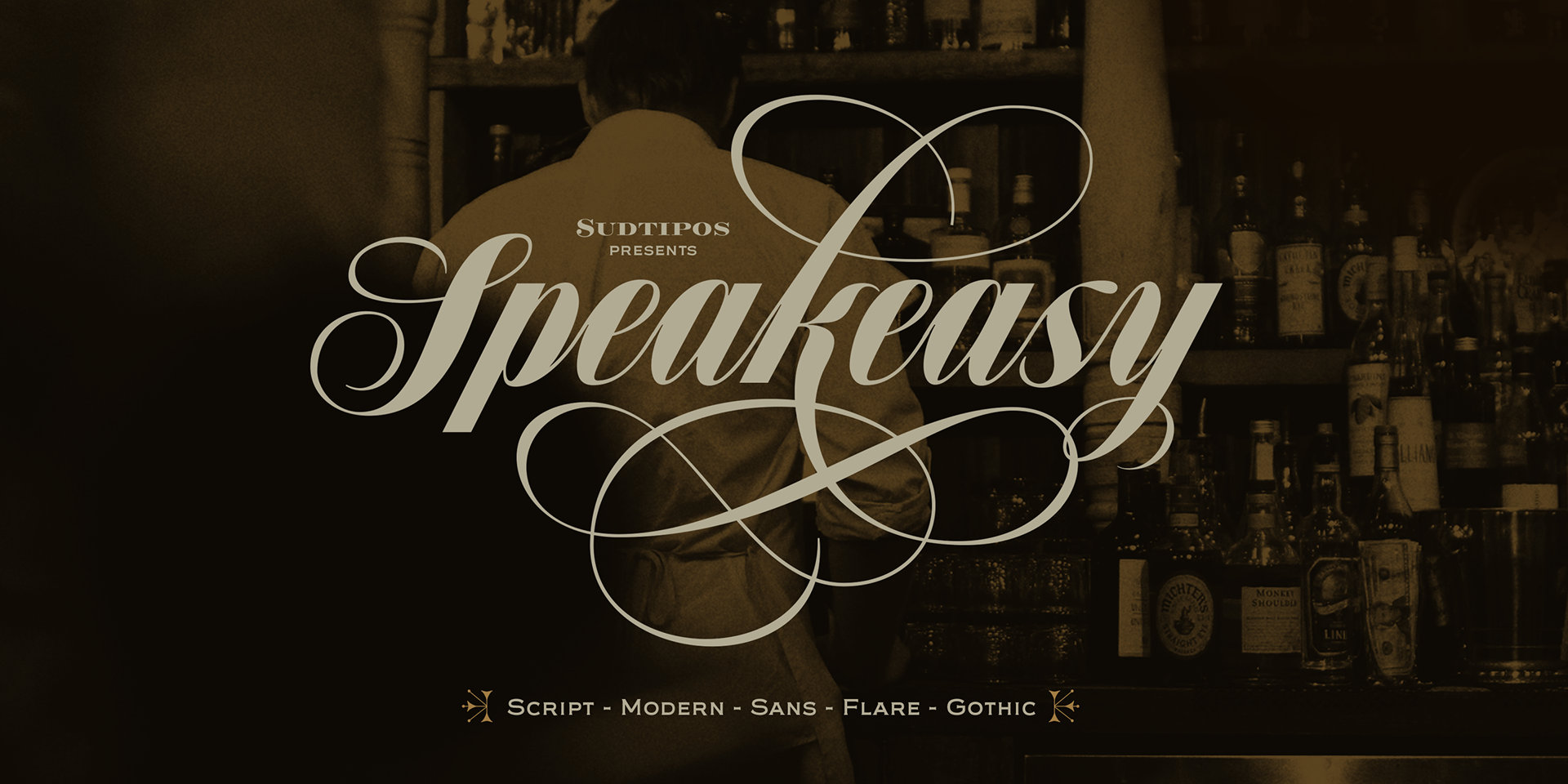 Speakeasy
is a 5-font combo thematically built as a toolset for designing menus and liquor labels but also for coffees, restaurants and signs that communicate with style
. Originally put together to be used by the most famous speakeasy in Buenos Aires, this set contains a script, a minor (almost flat) wedge serif, a flare serif, a sans serif, and a bold Didone. The seed for the script was found in a German lettering book, and the other fonts reflect the familiar advertising and announcement styles of the early 20th century.
The

Speakeasy Script

is a connected one, but comes with two different ways to  connect the letterforms. It also comes with many alternates, swashes, endings and flourishes — all accessible via OpenType features or glyphs palettes.
This combination of fonts worked wonderfully for the project that called for it. Hopefully it will work just as well for your project.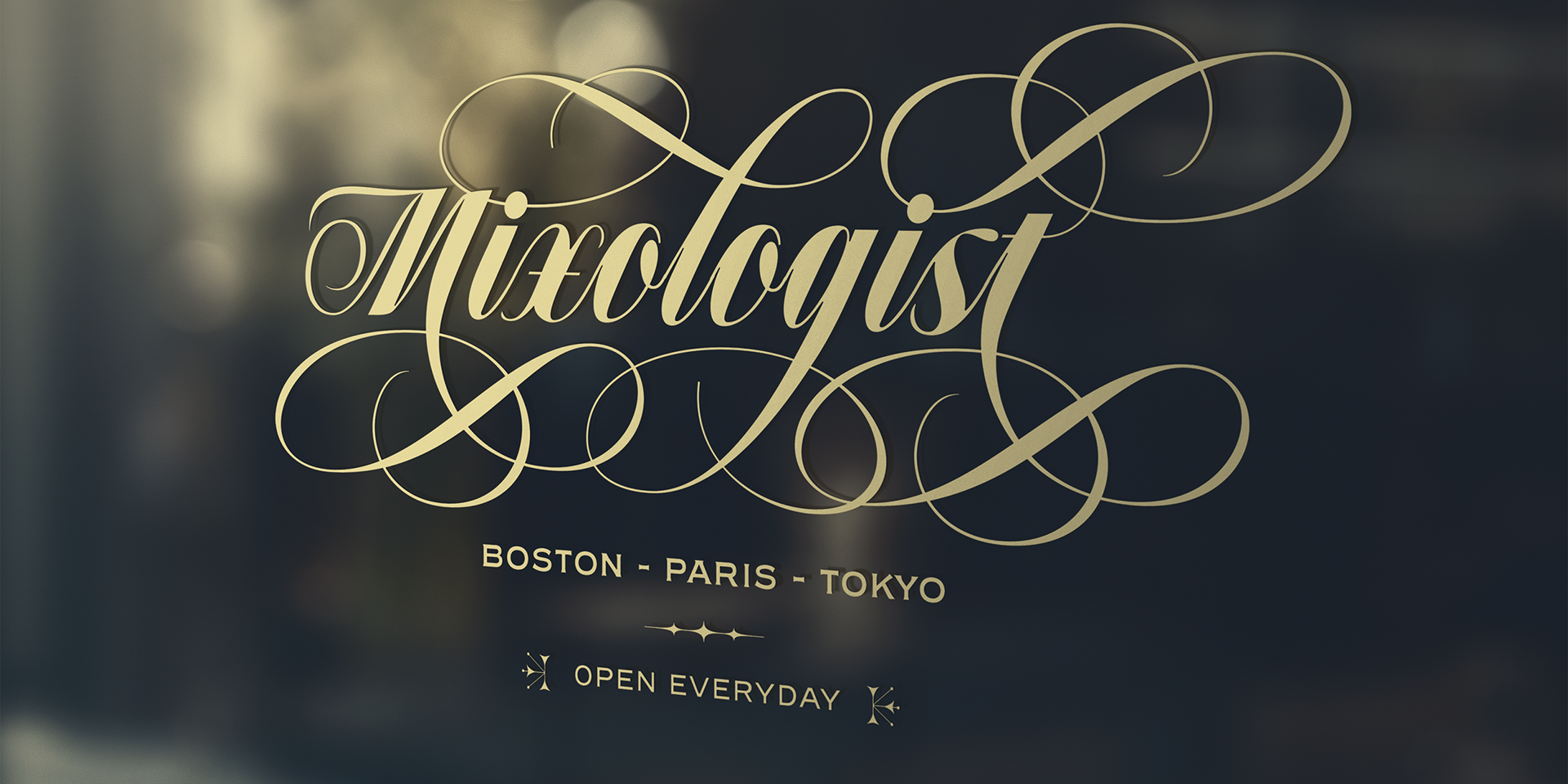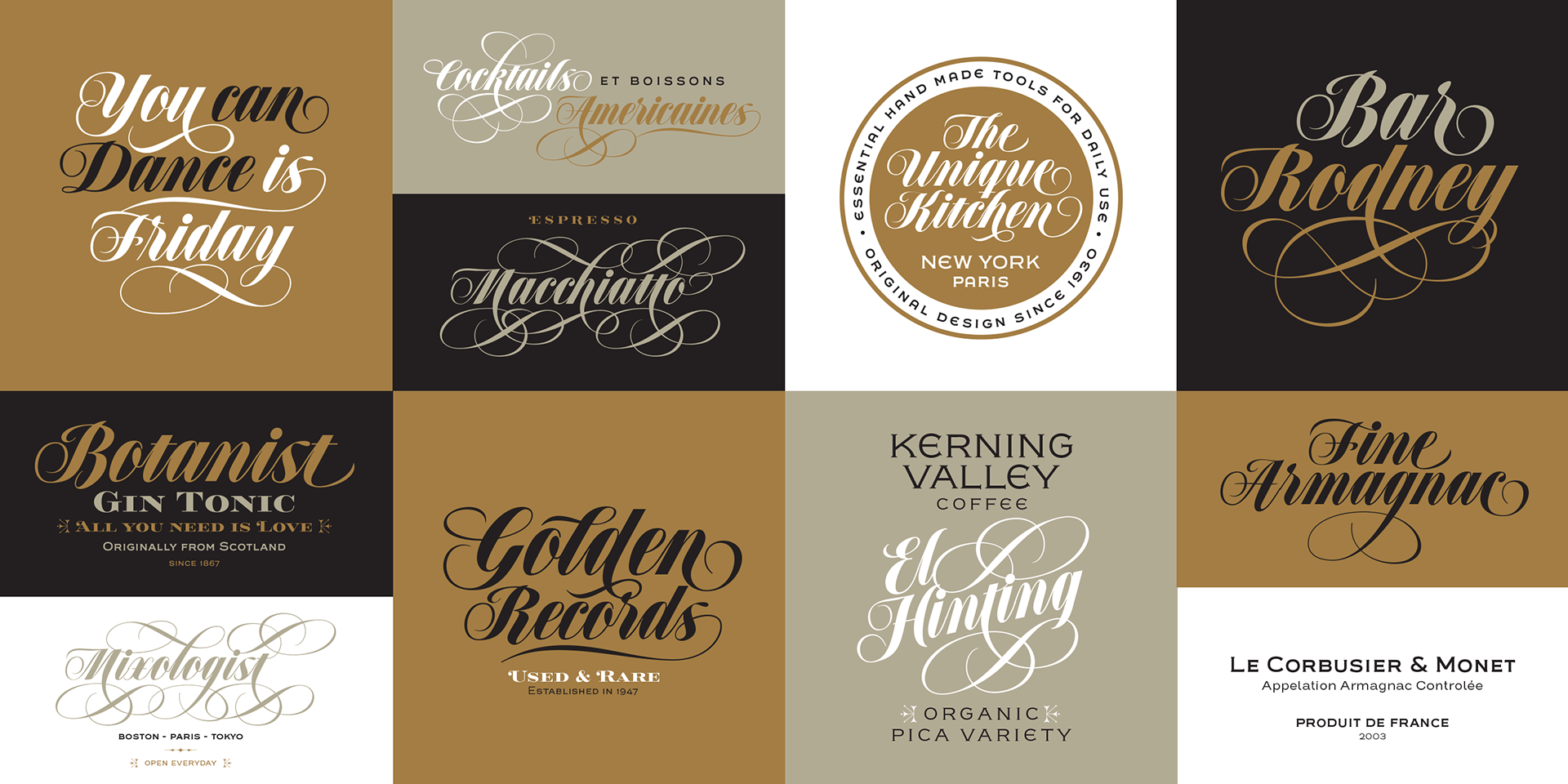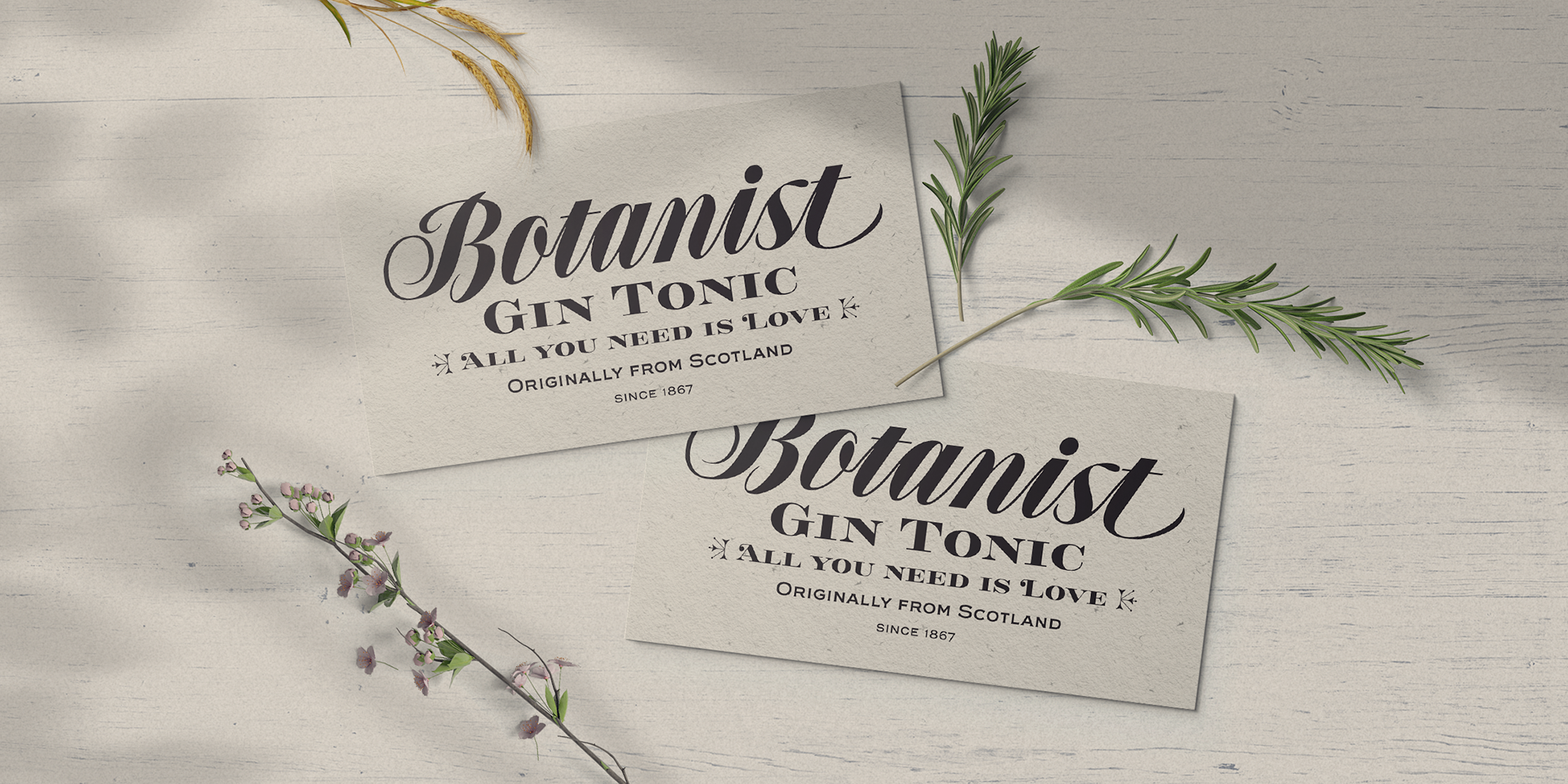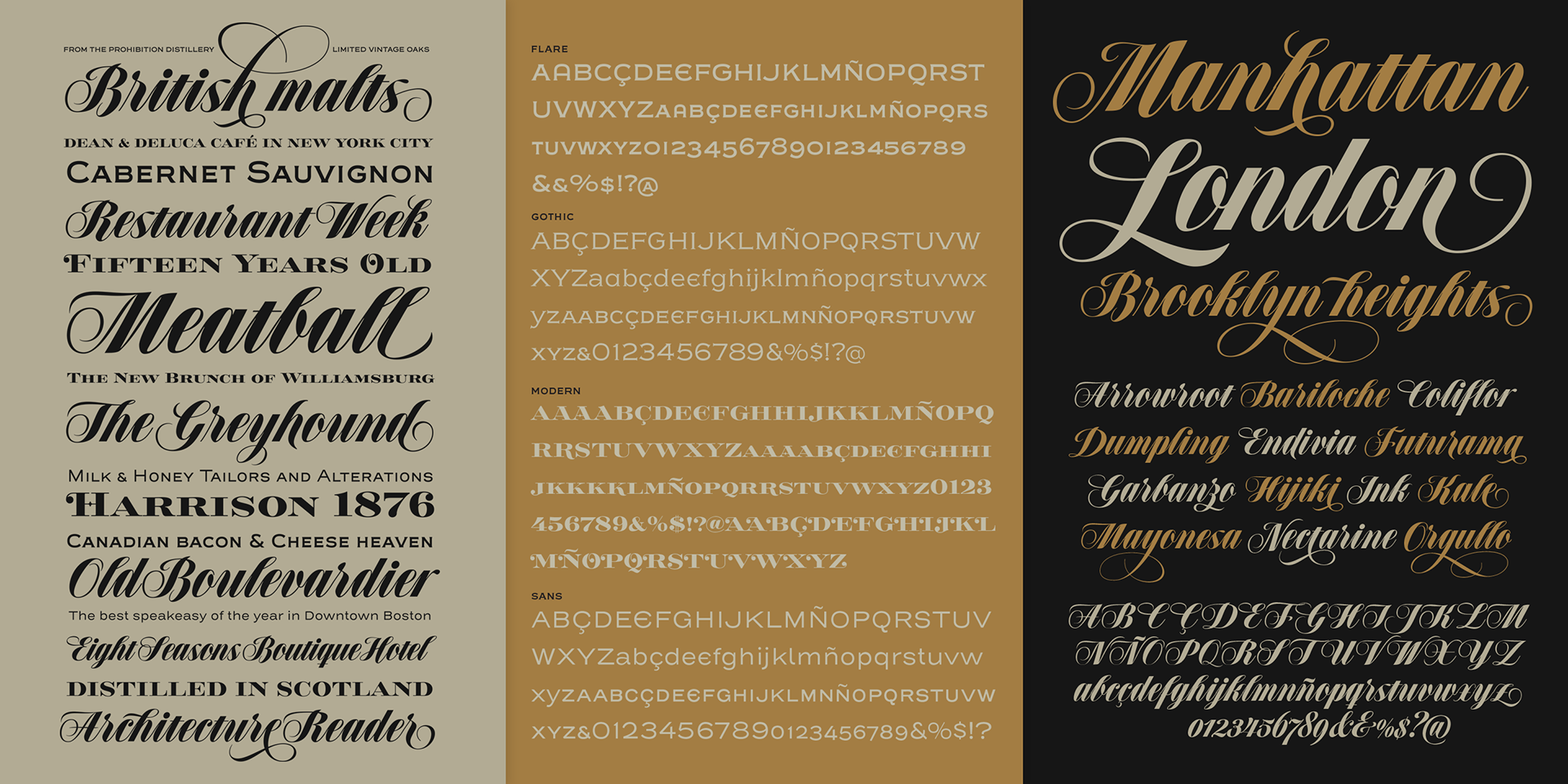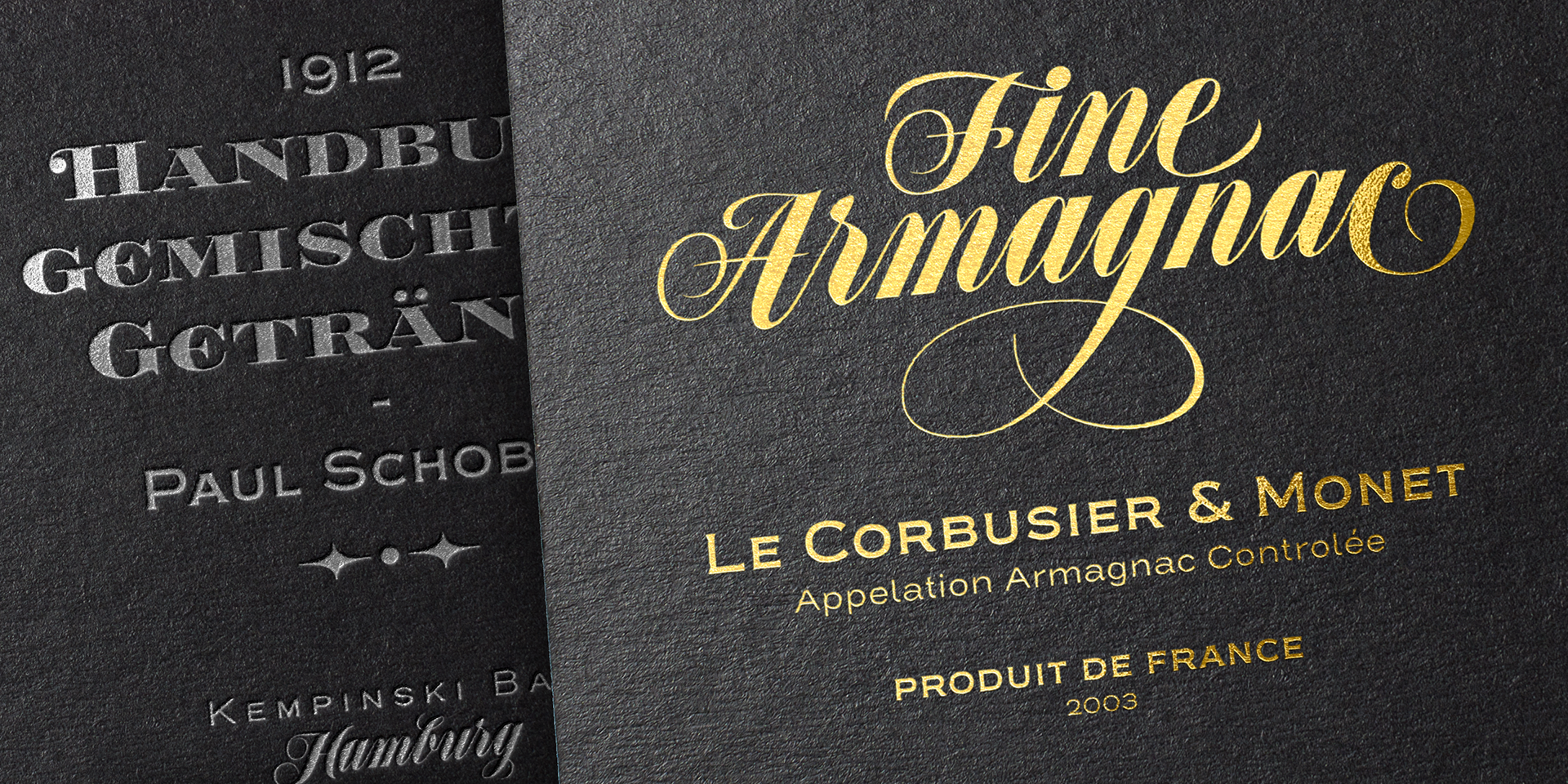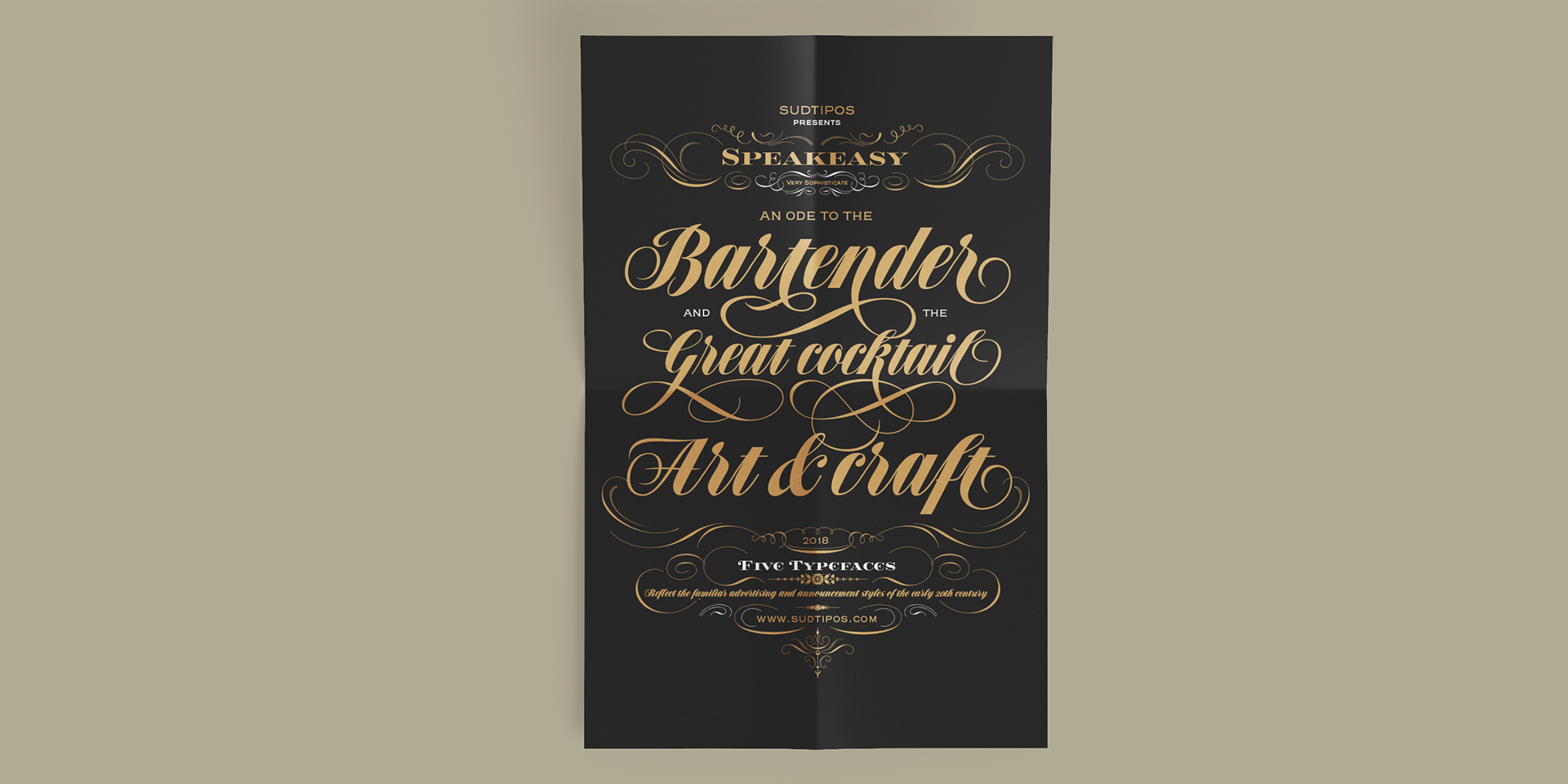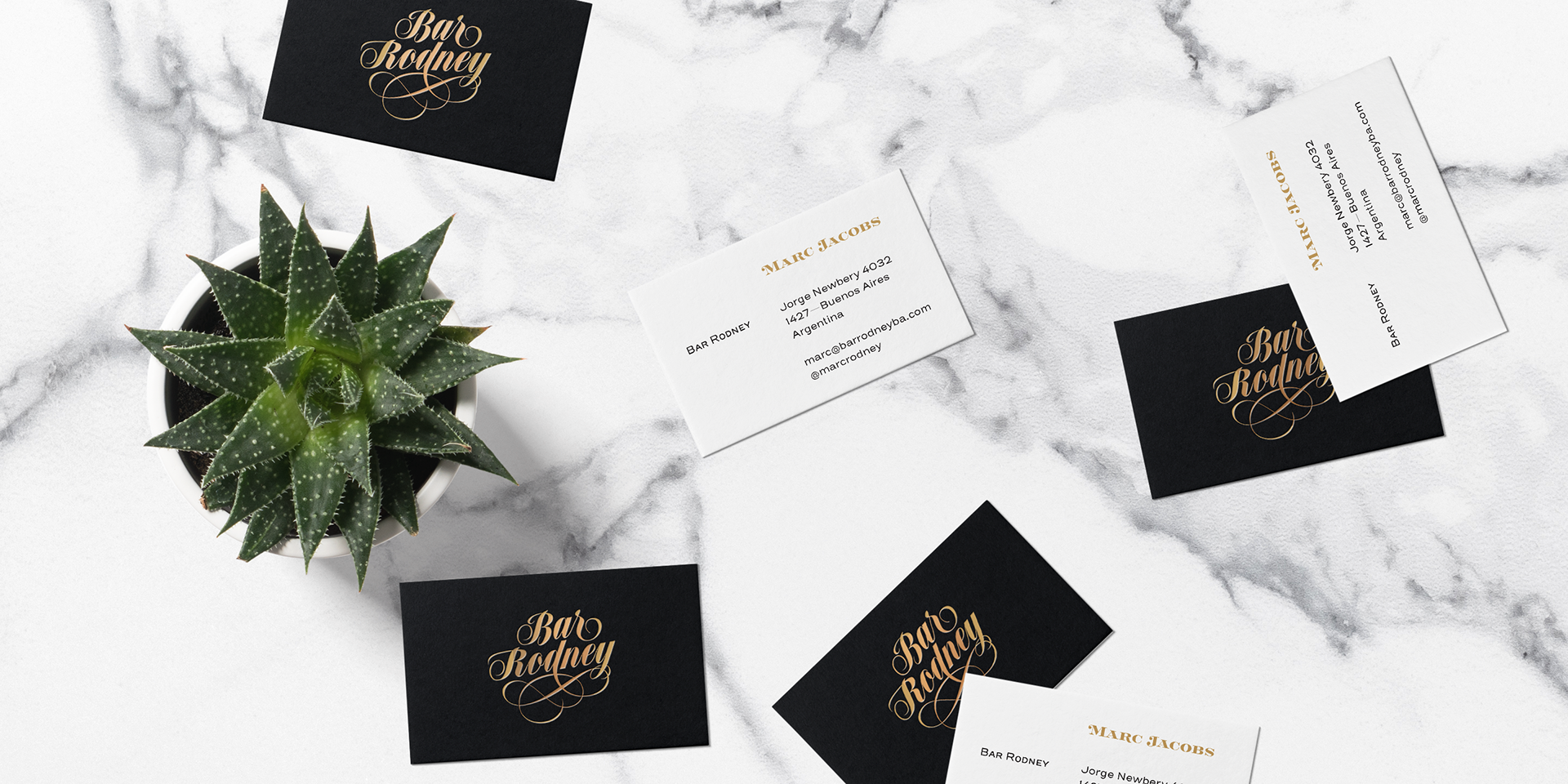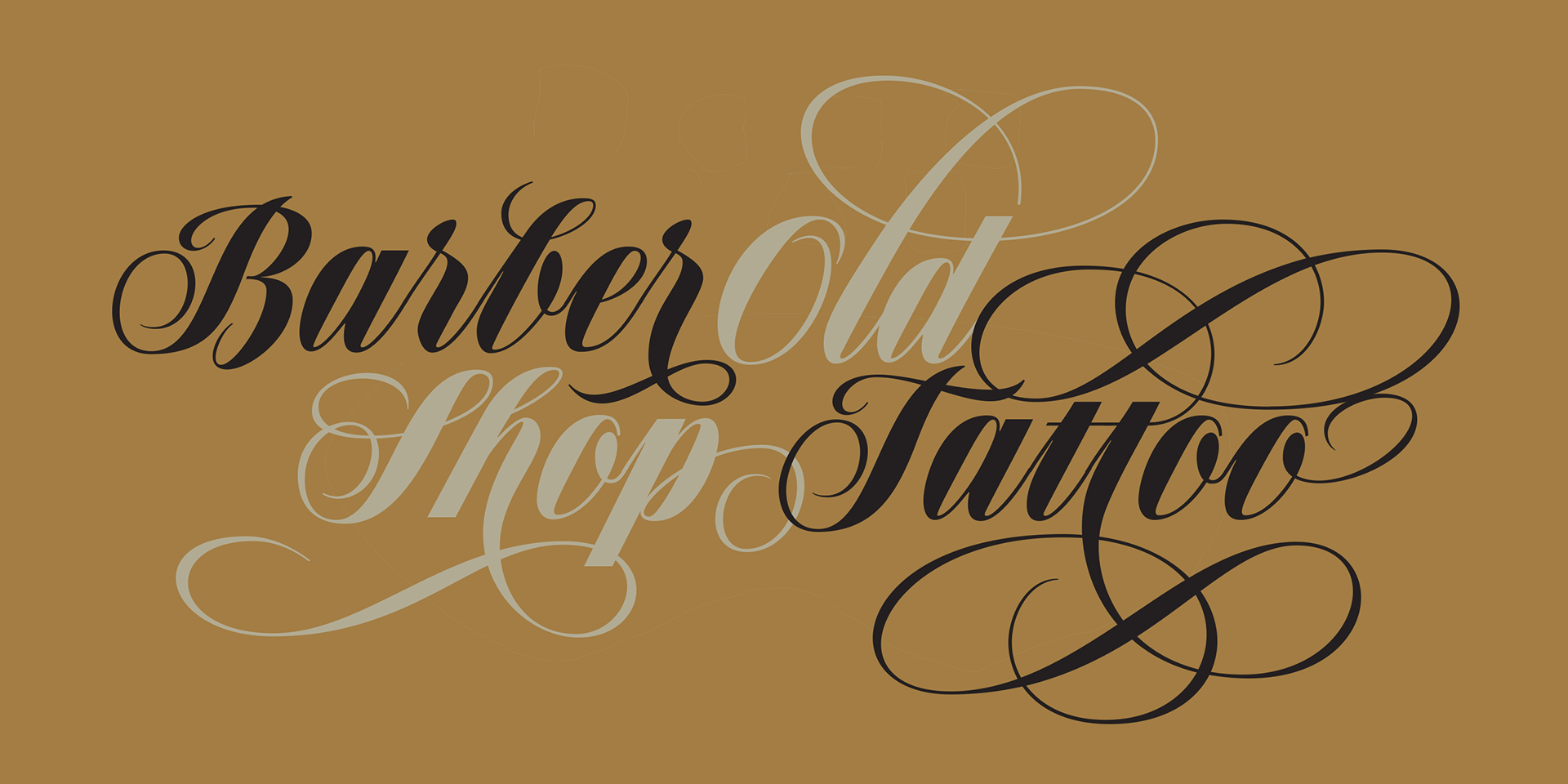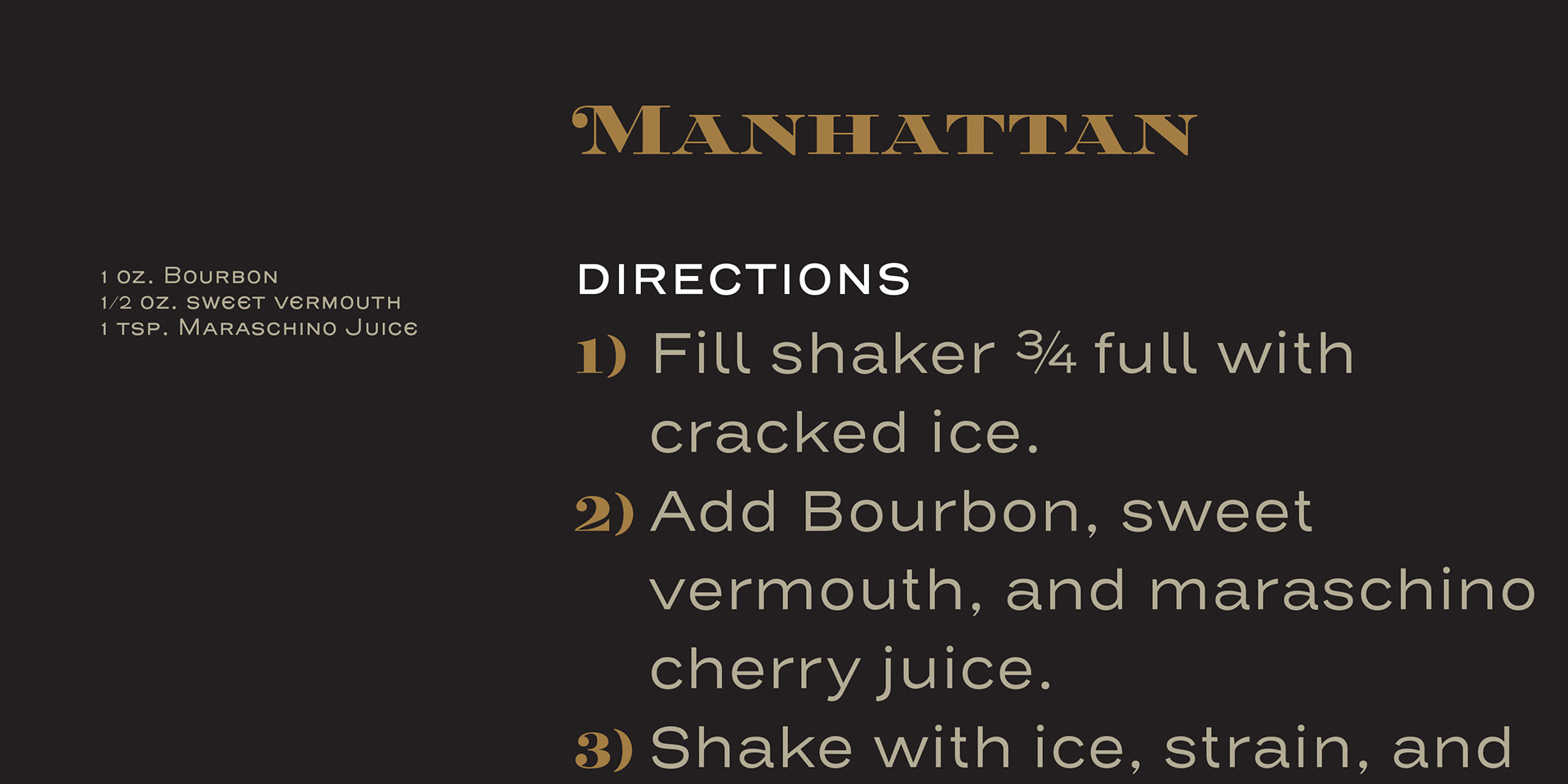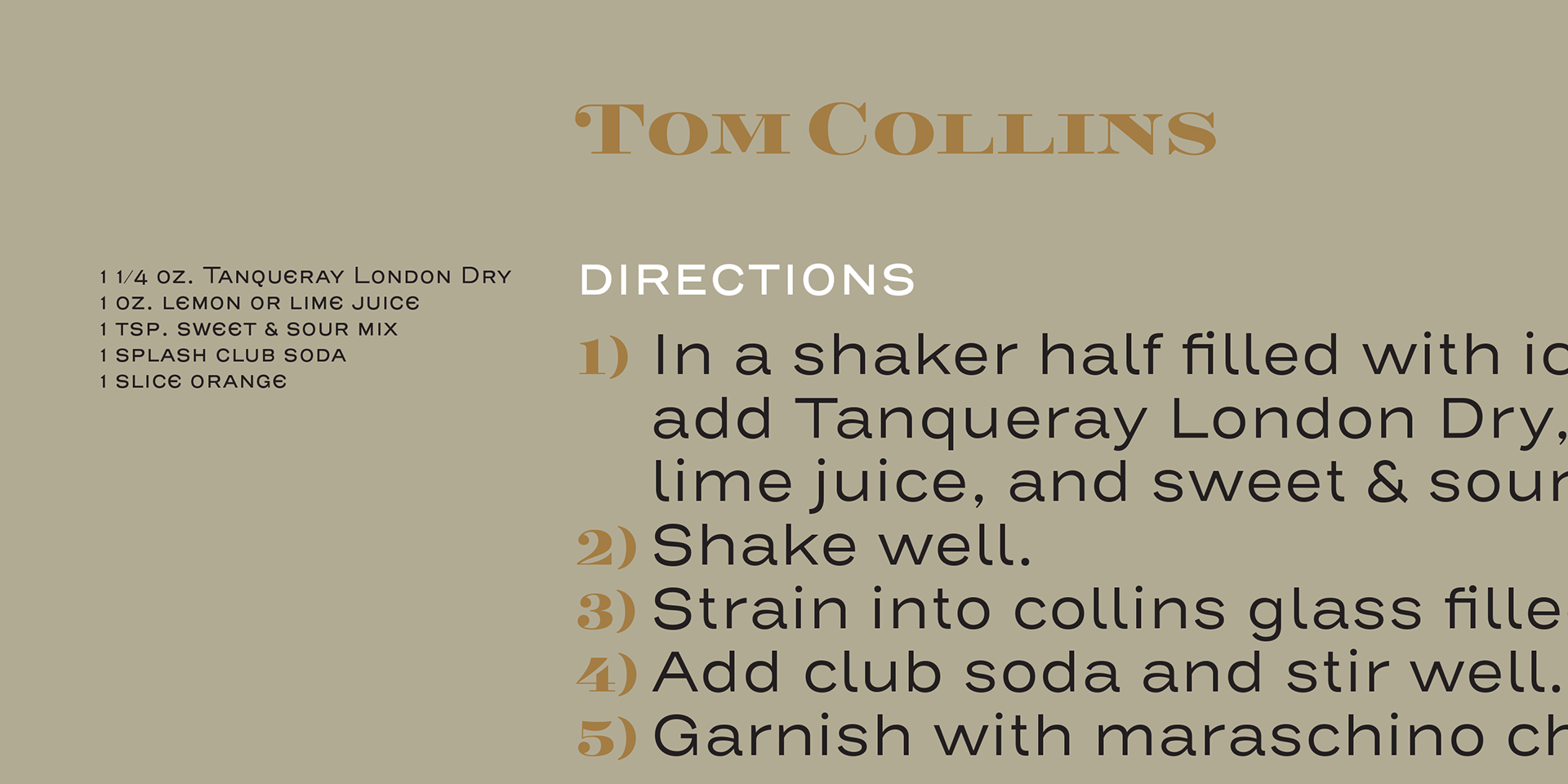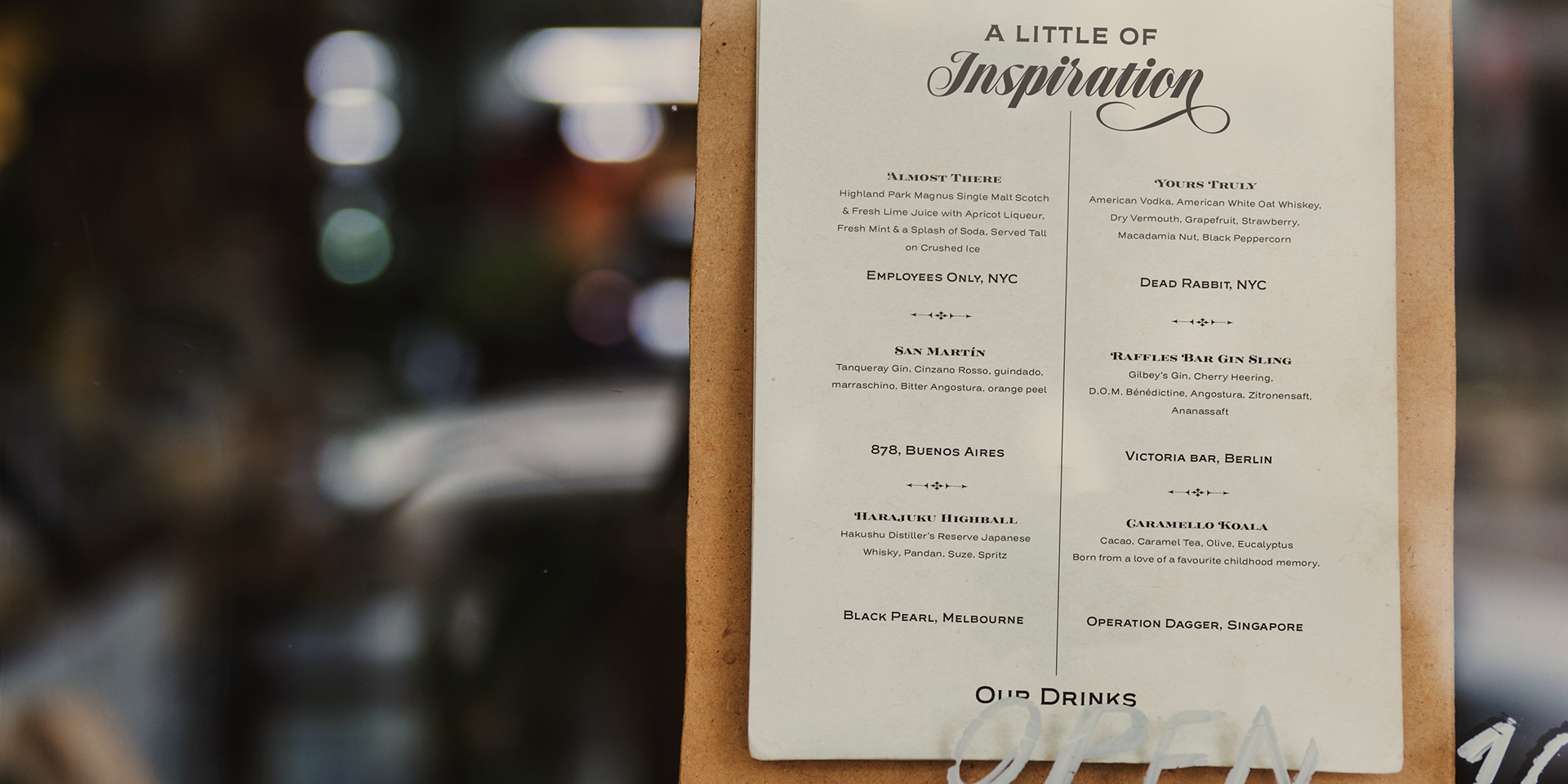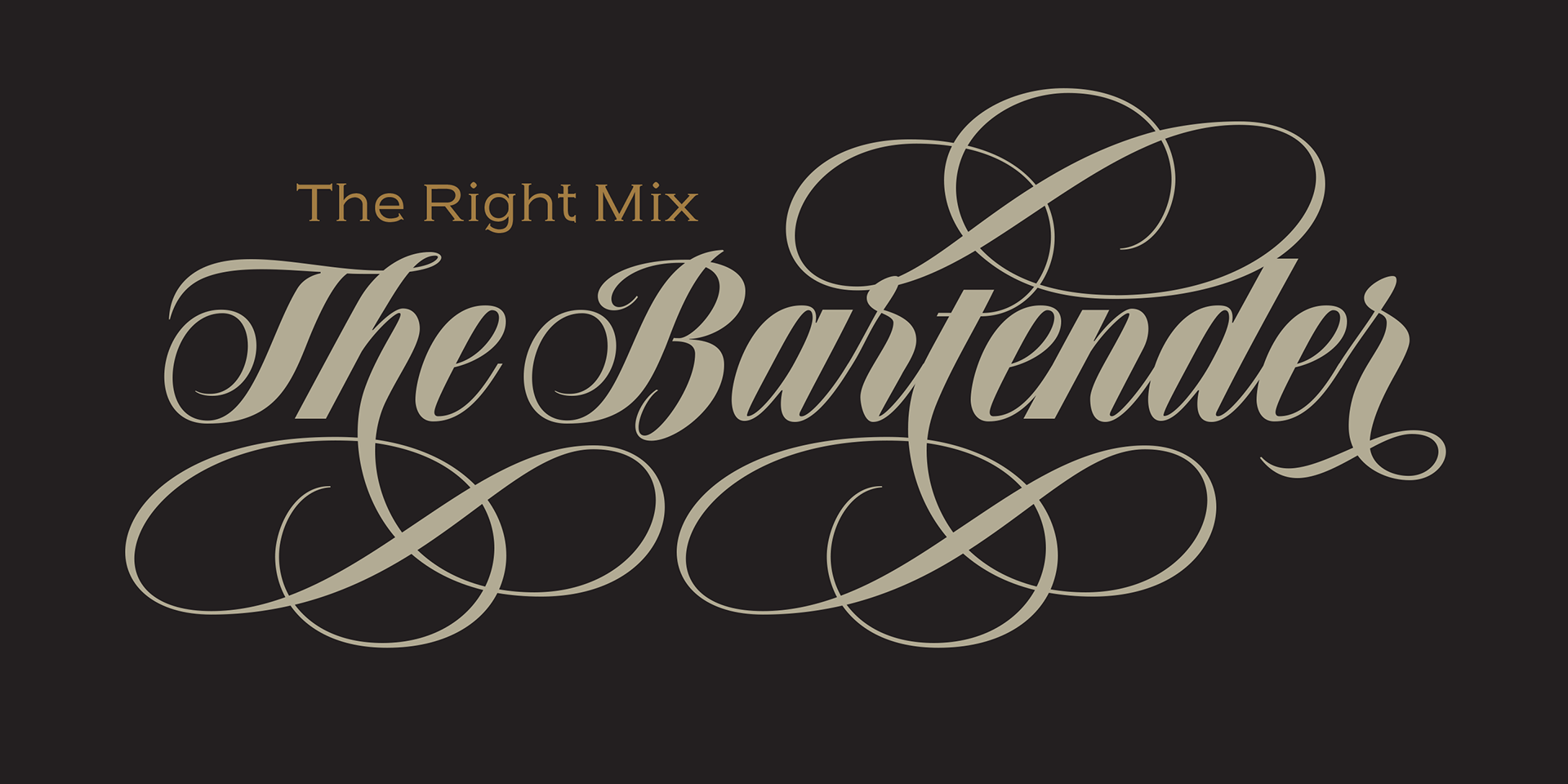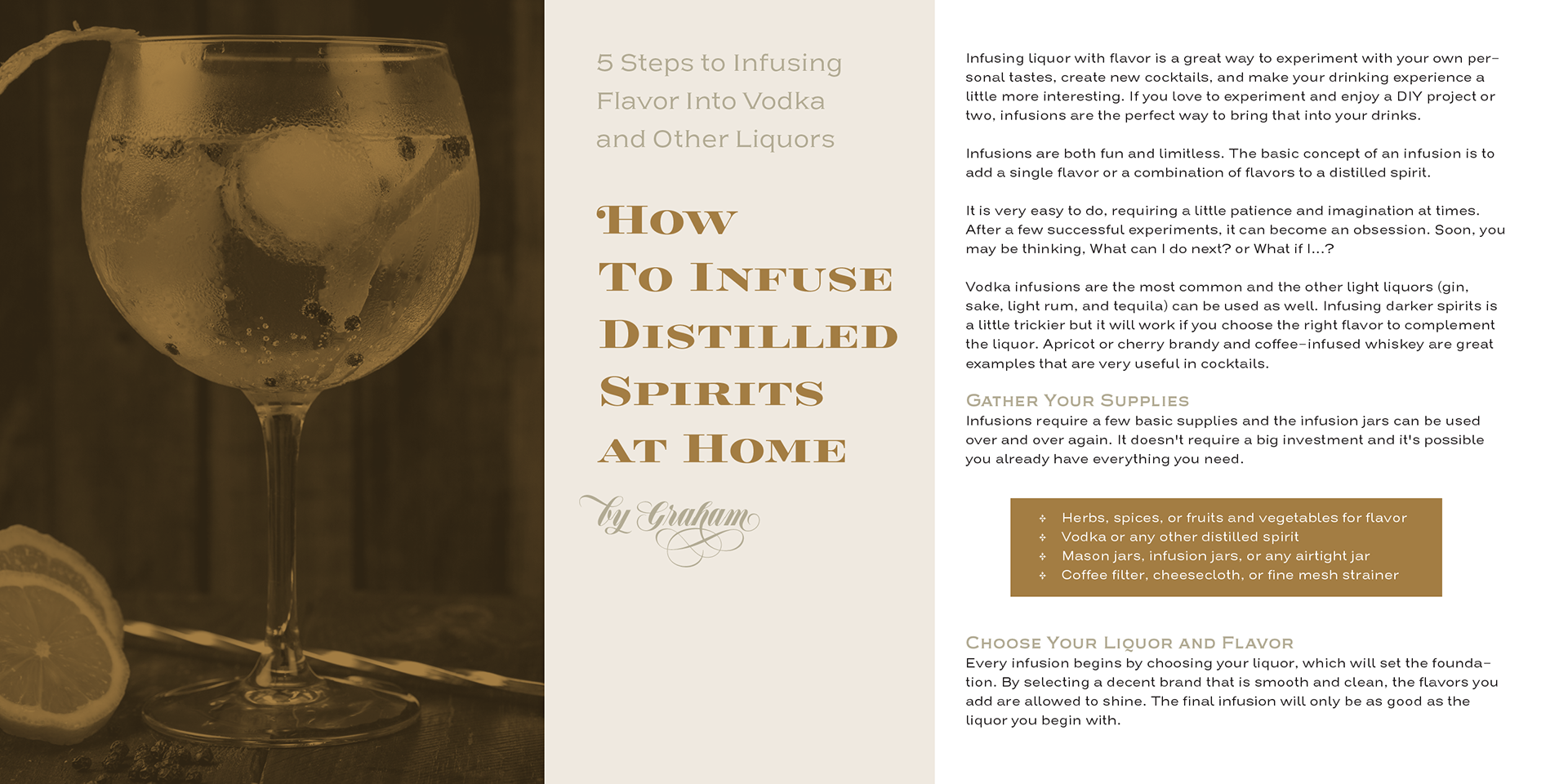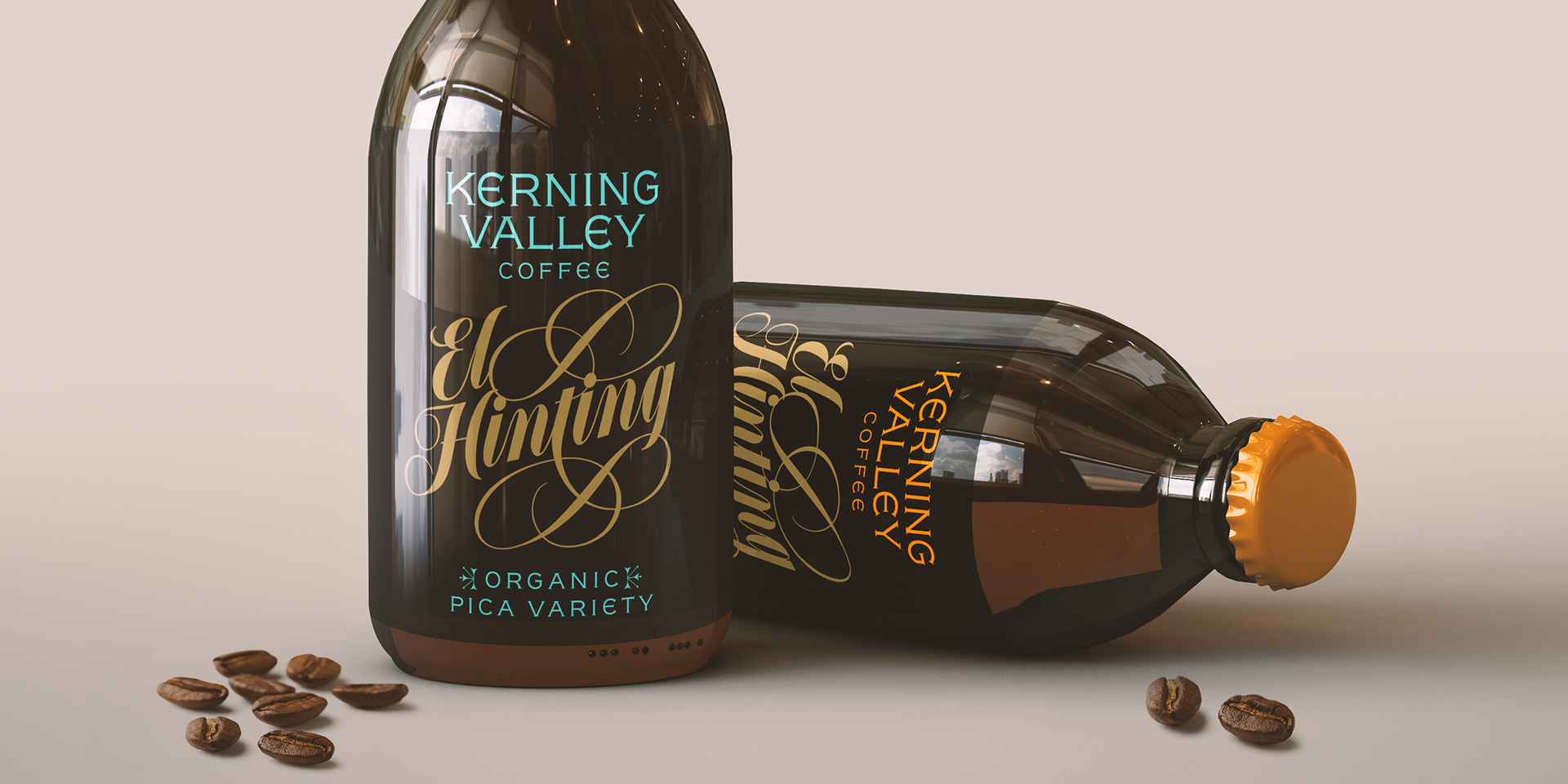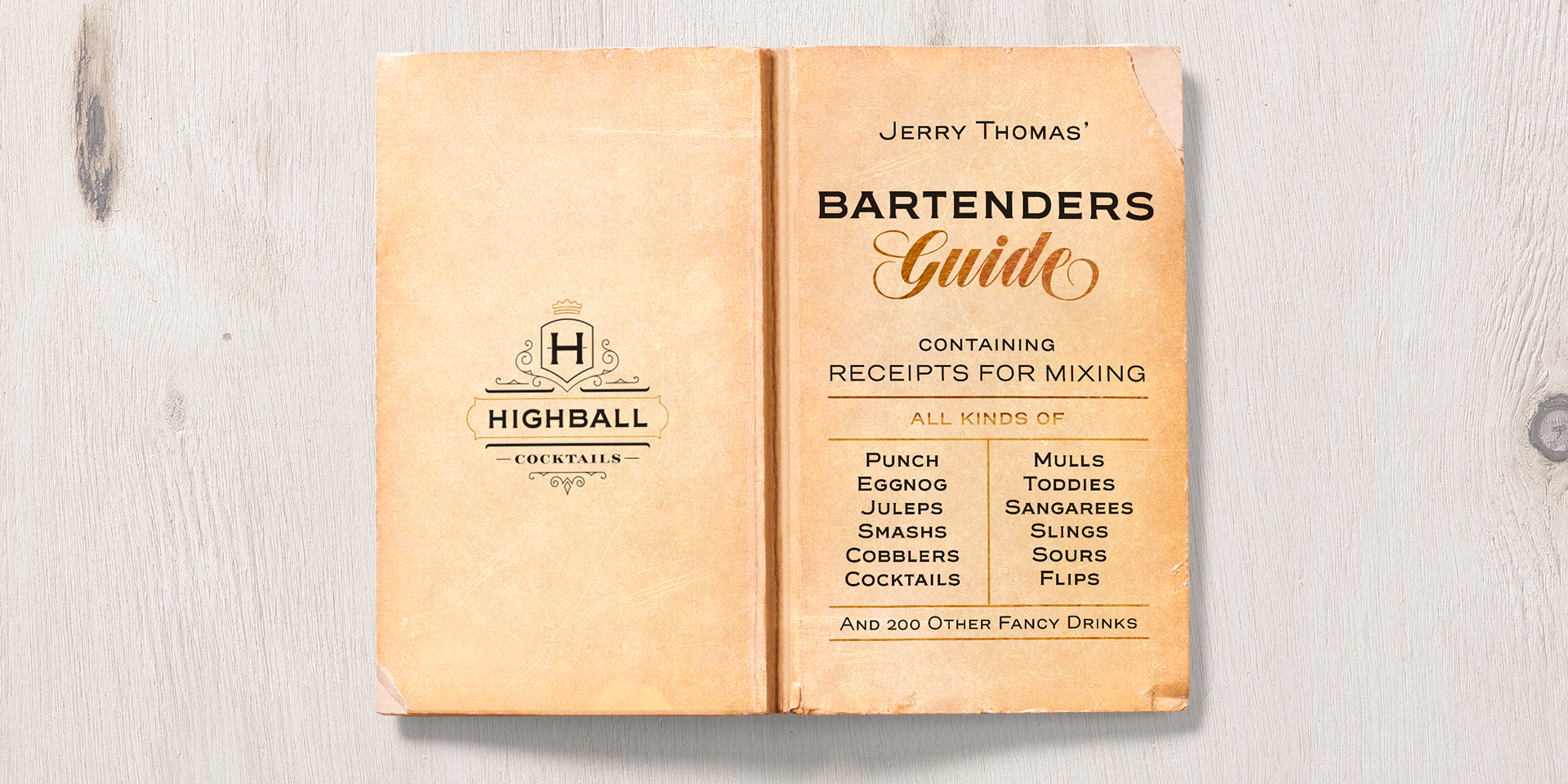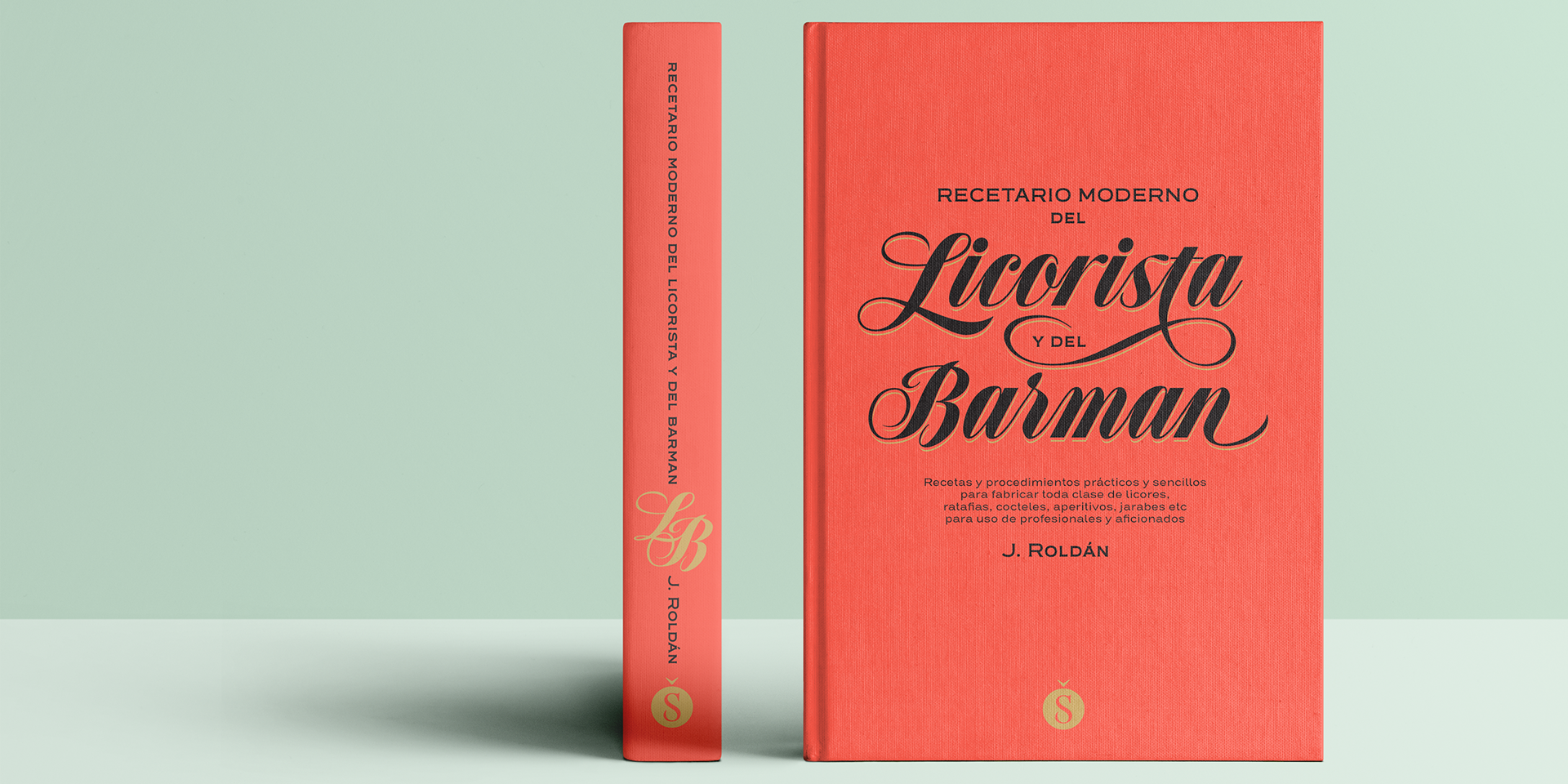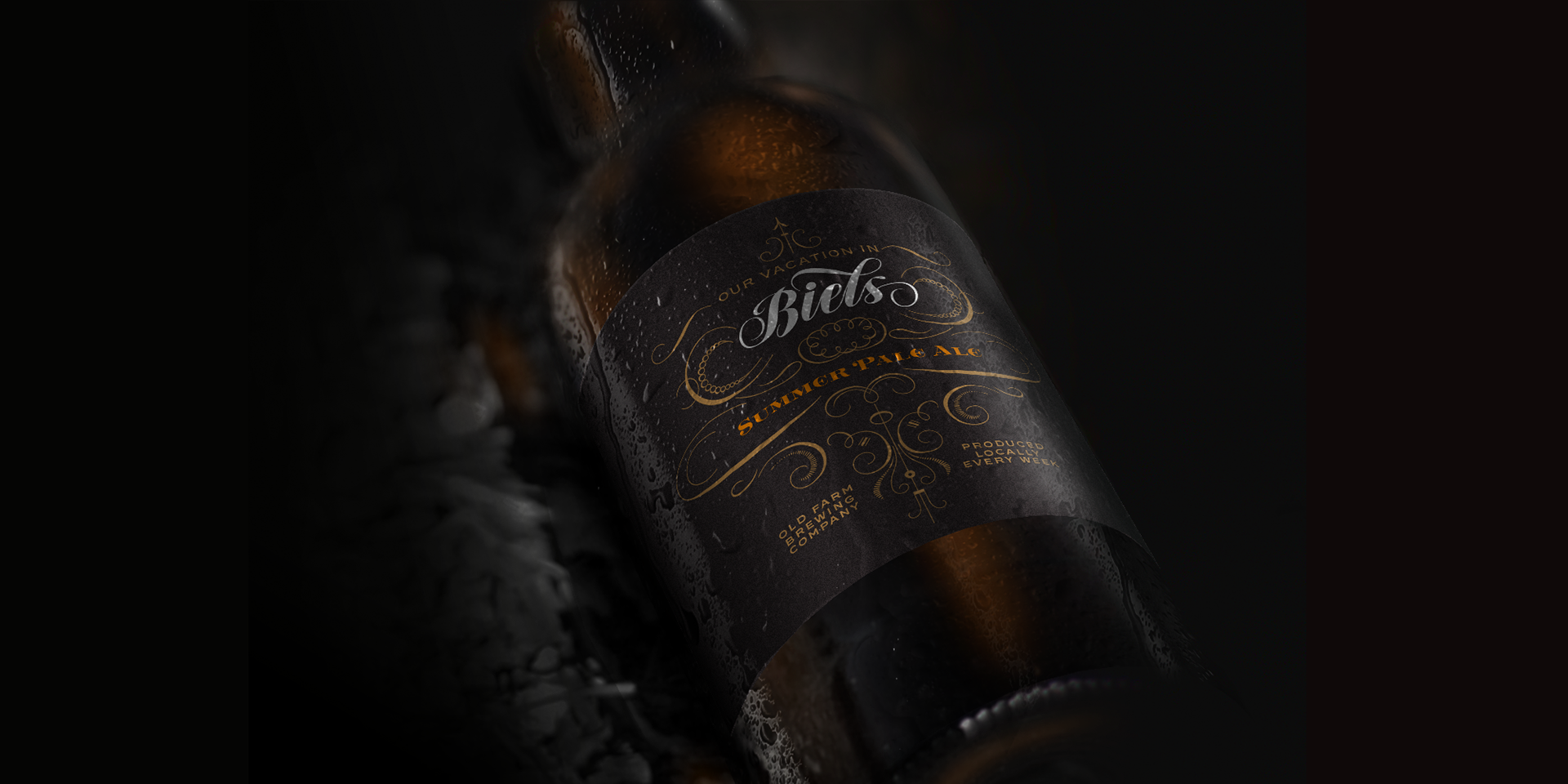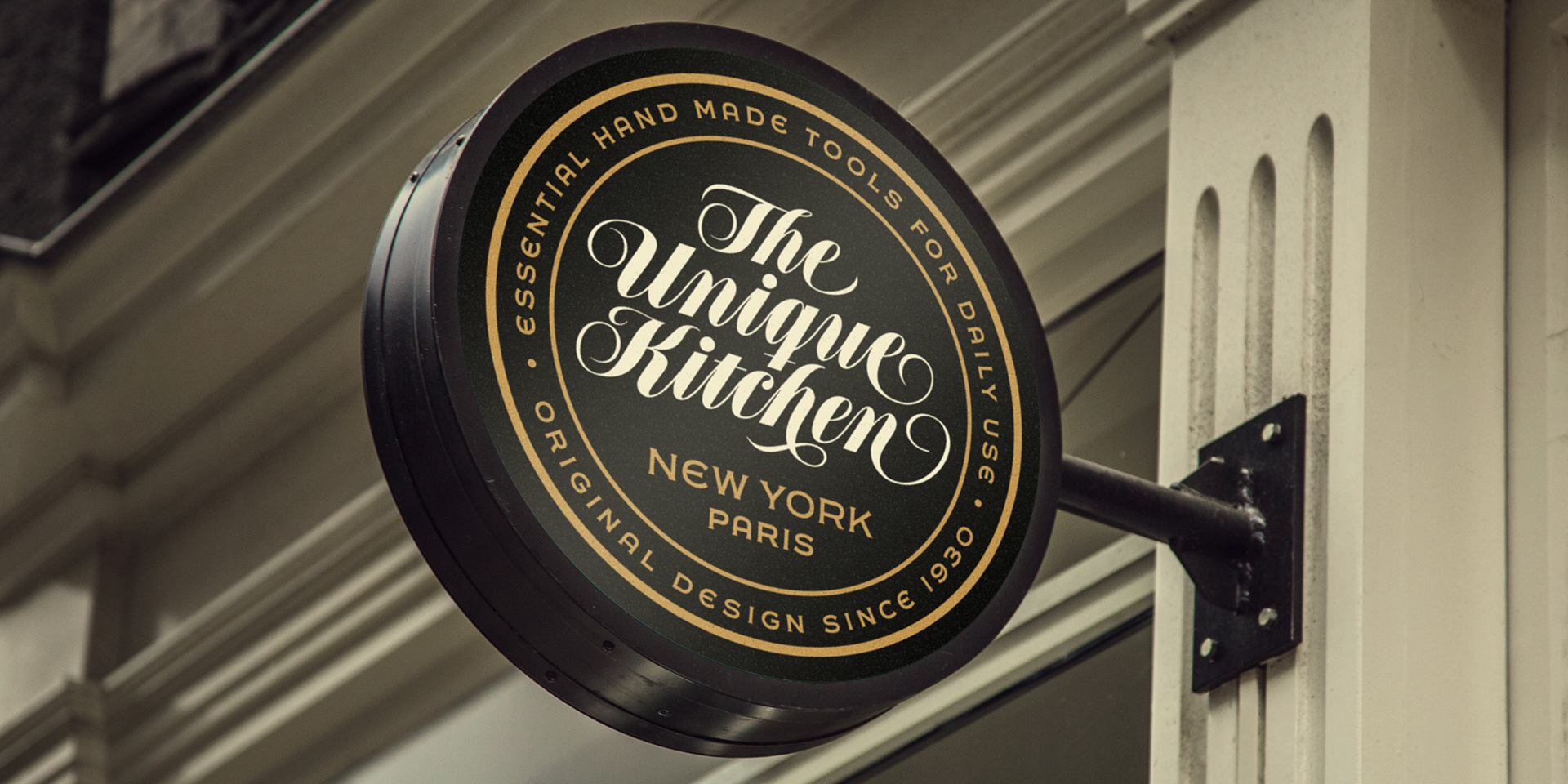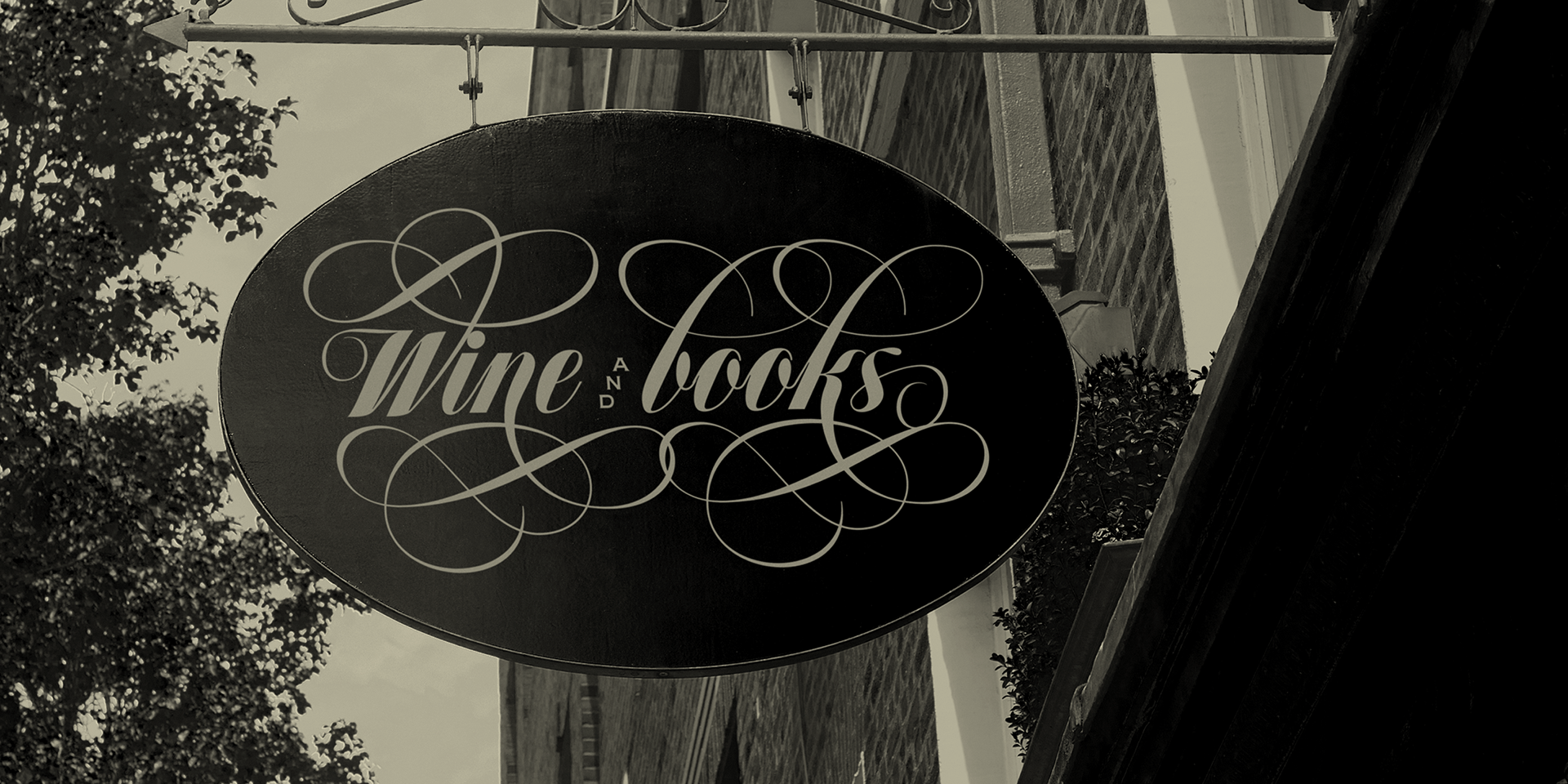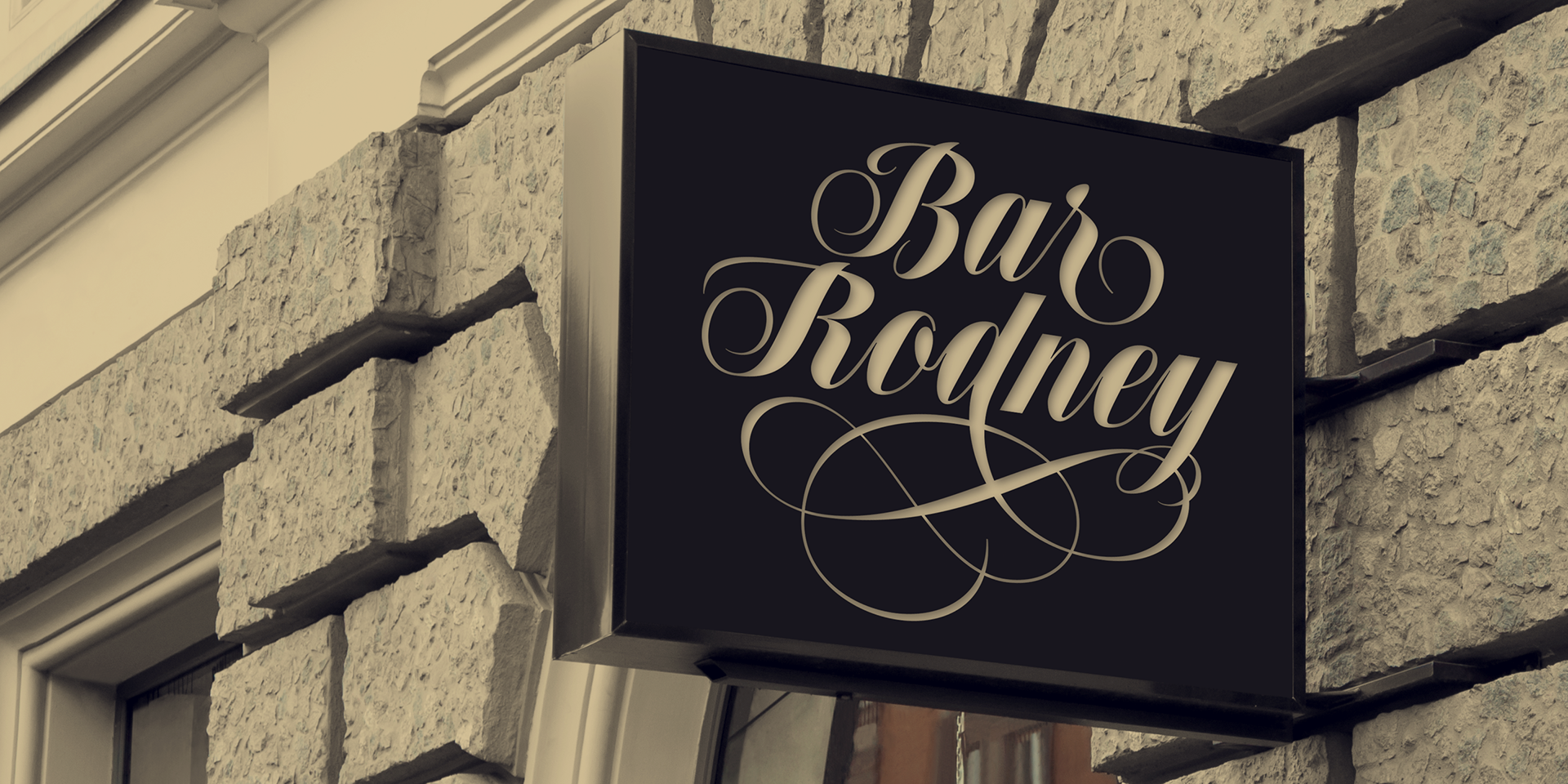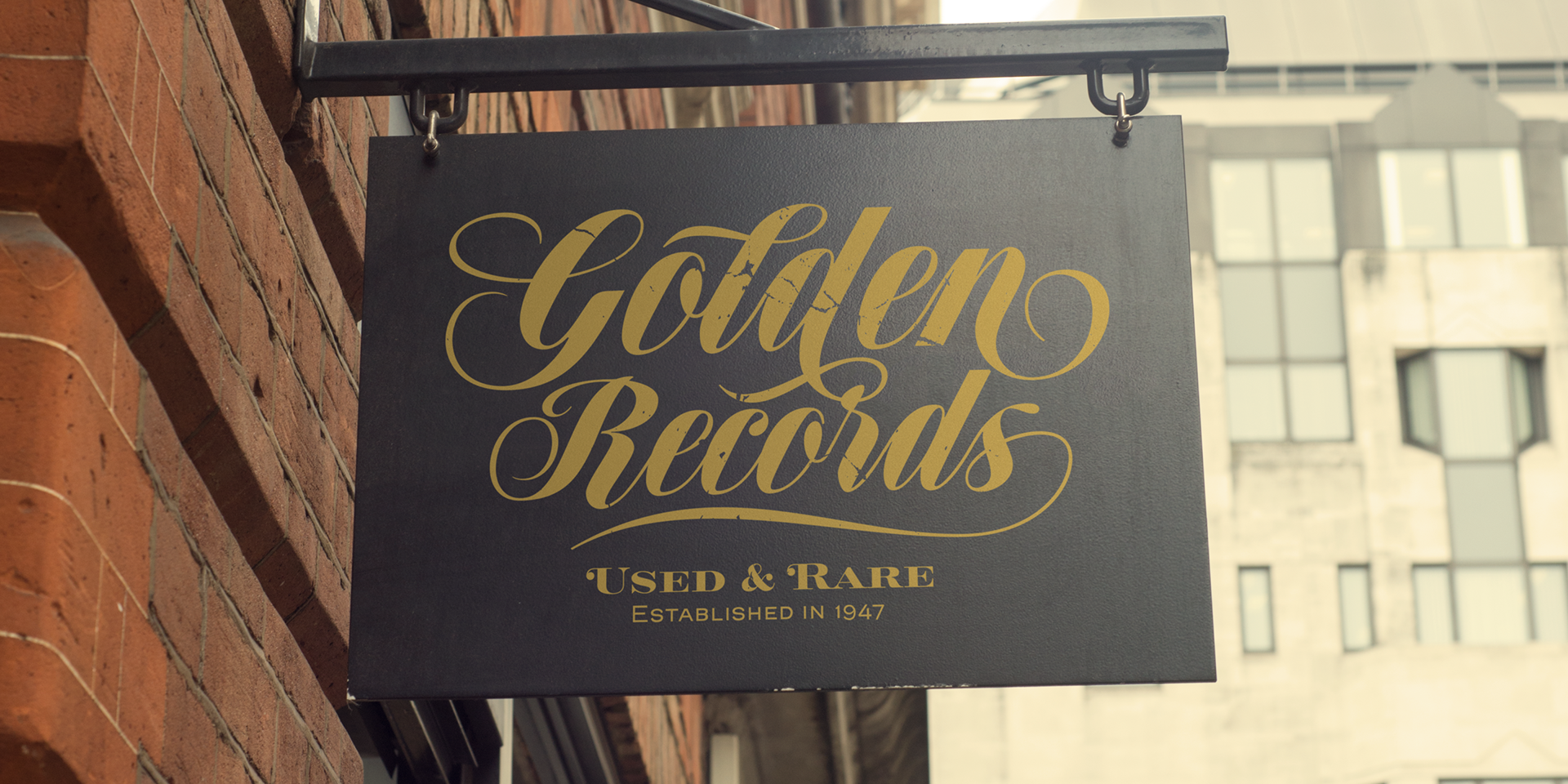 We have imagined many used for the 

Speakeasy

 fonts including menues, books, signs, labels and stationery. Lets see what great design you can do with it!!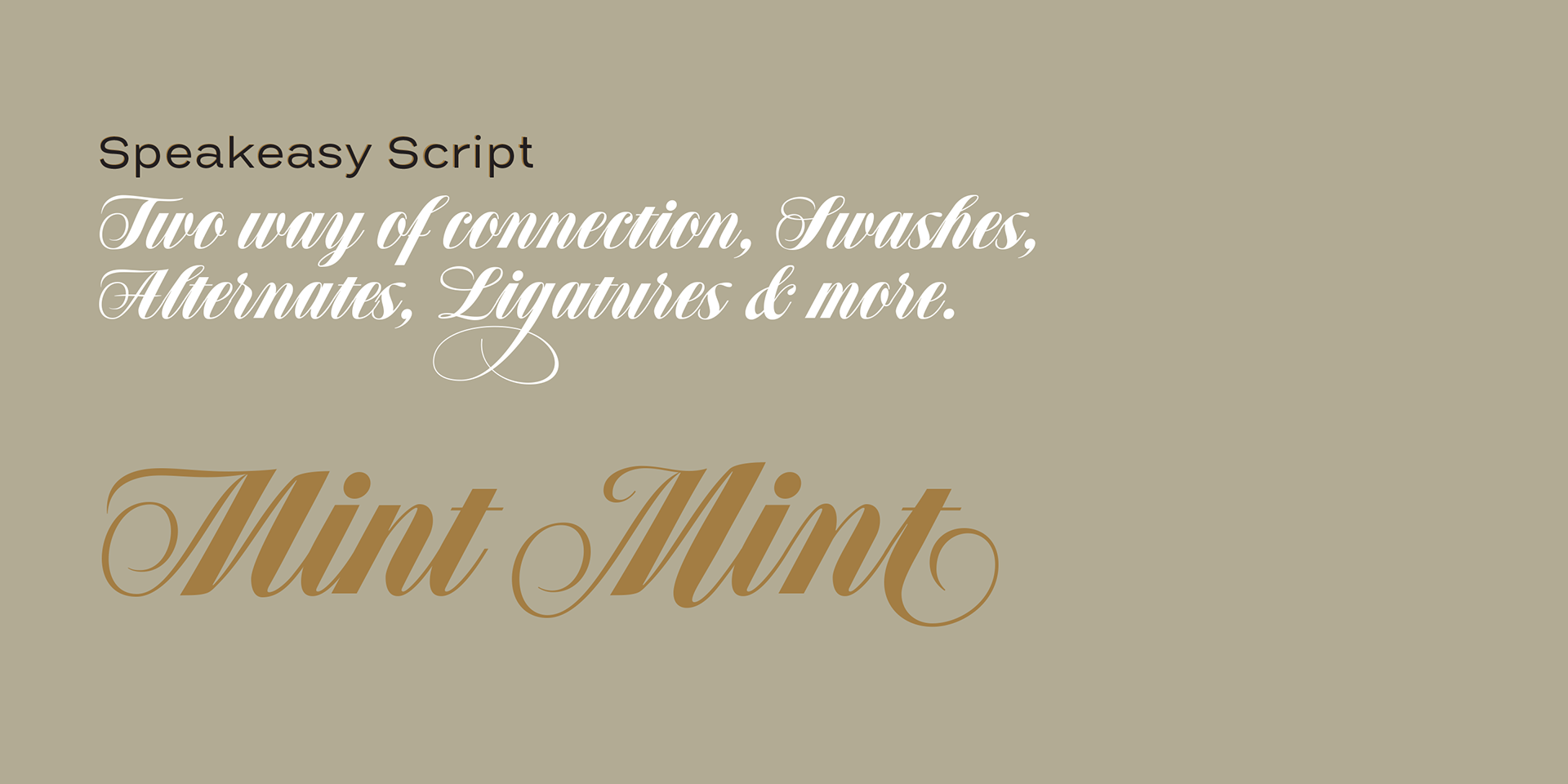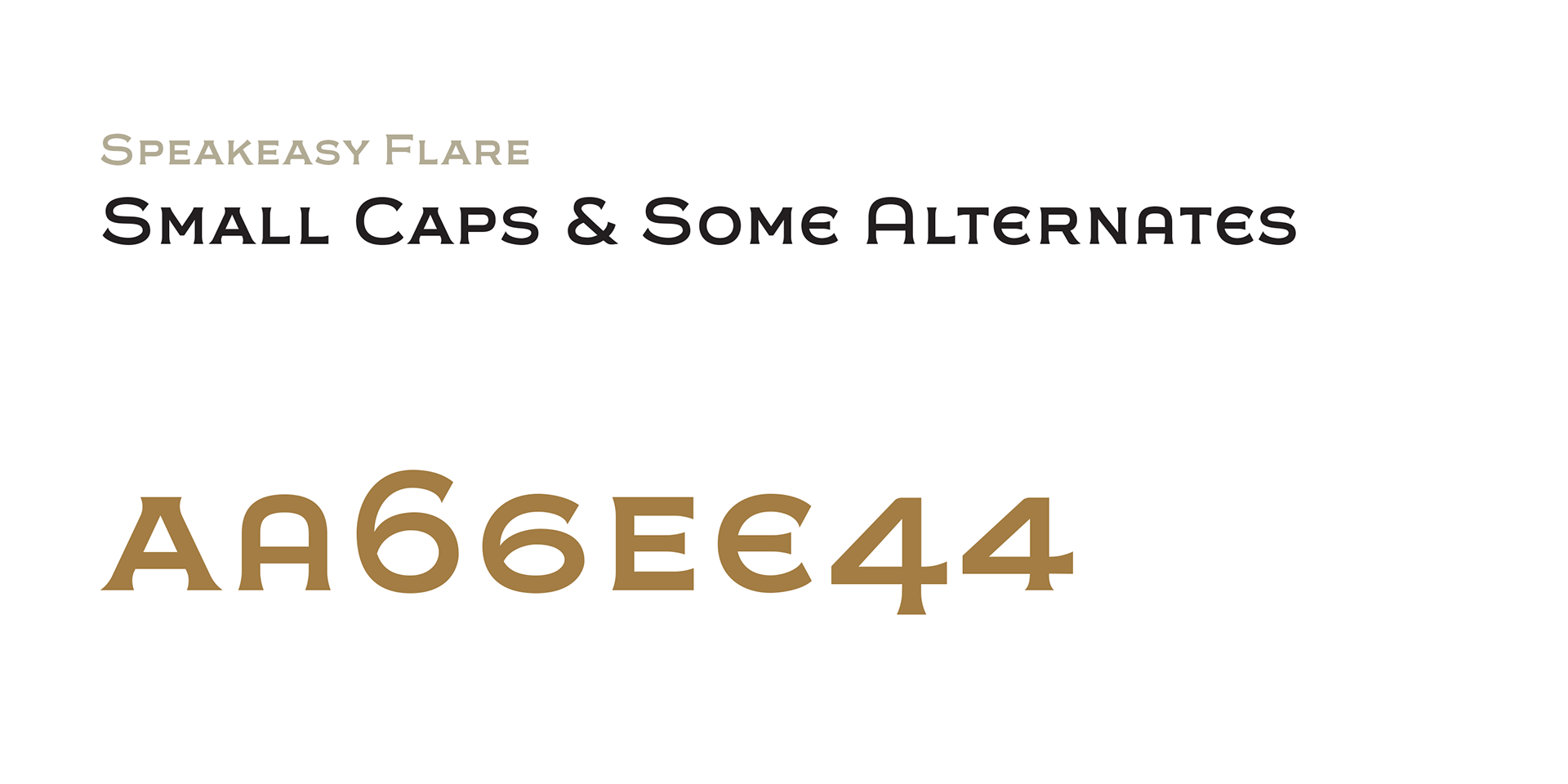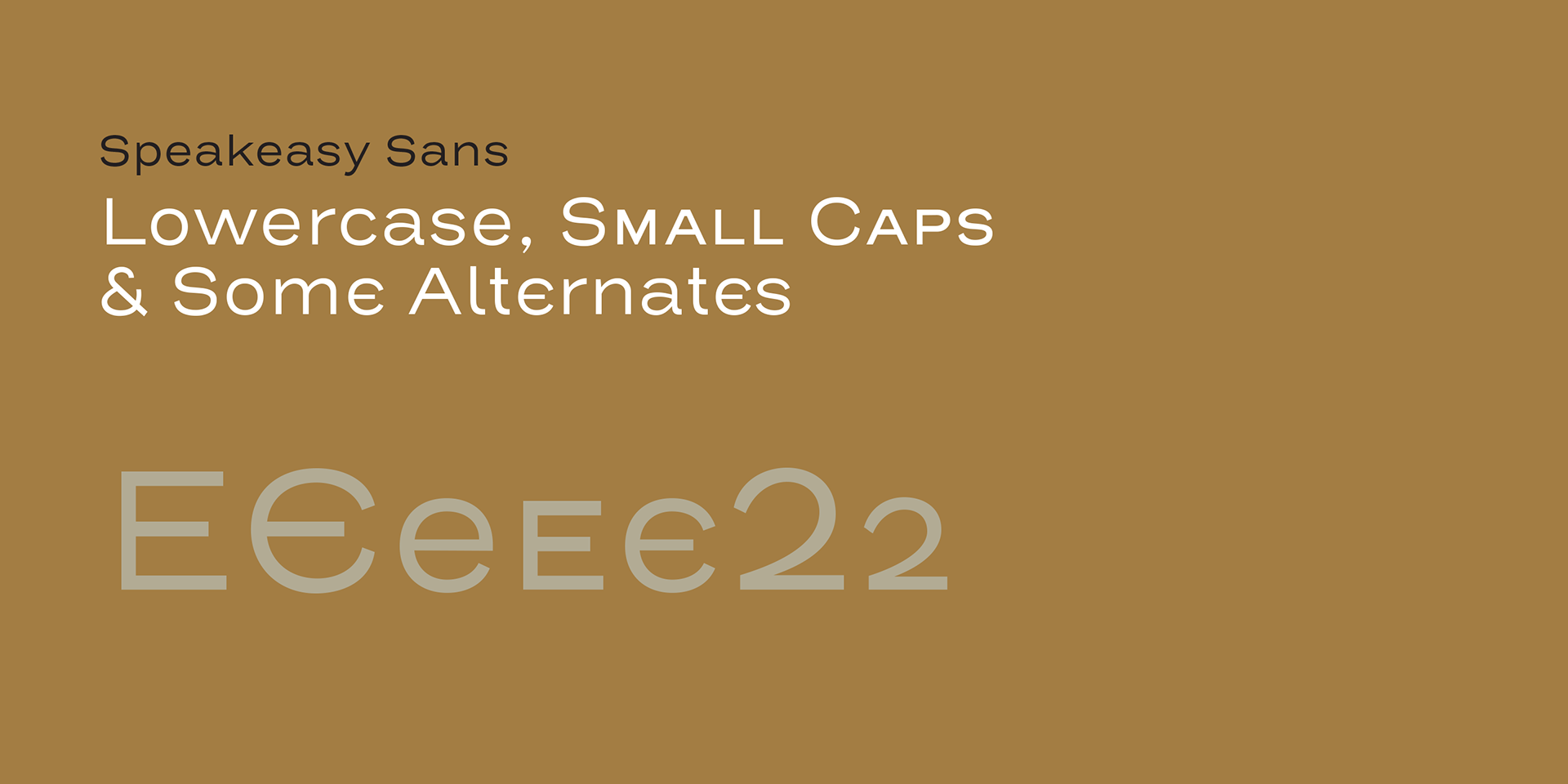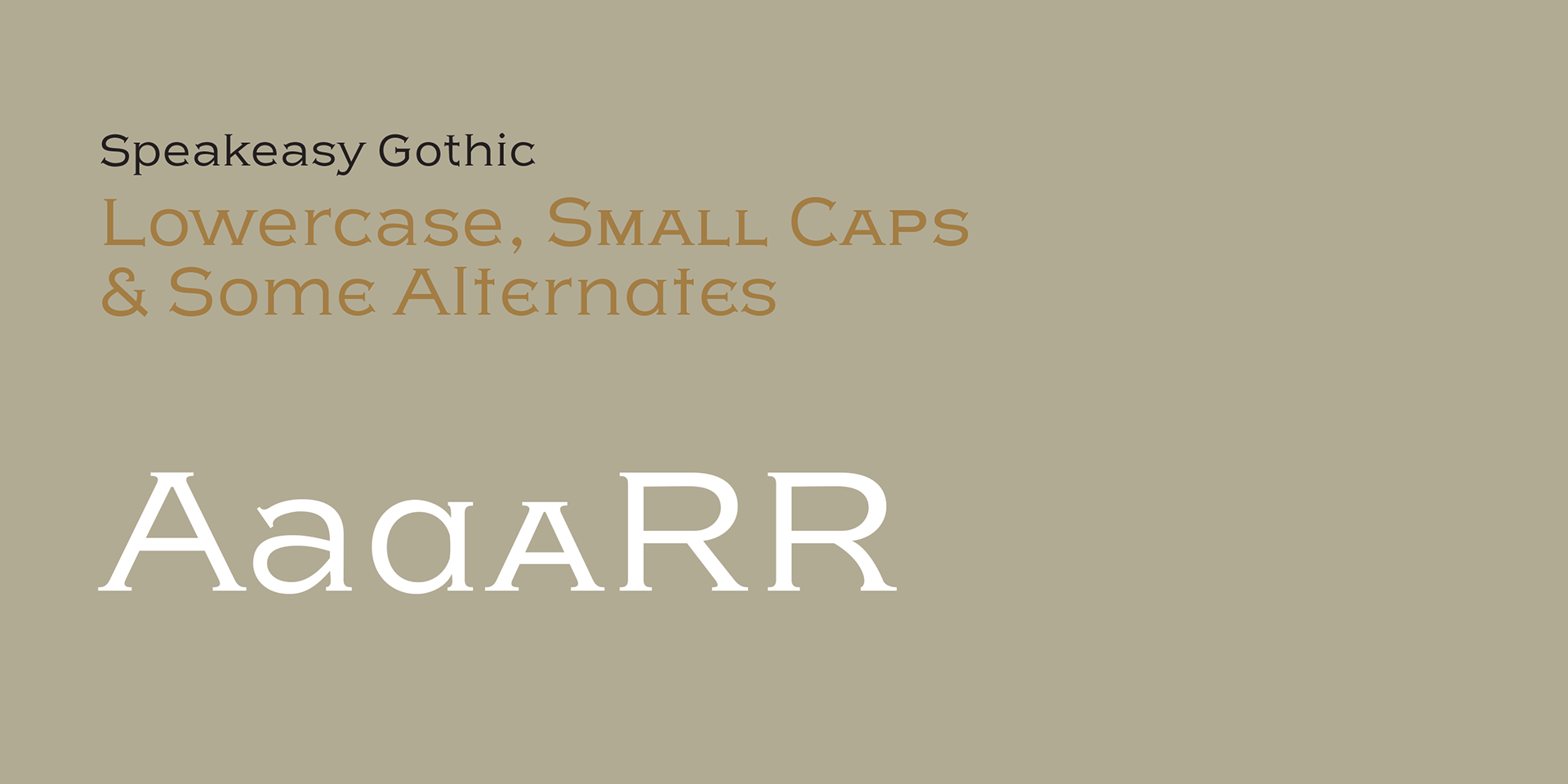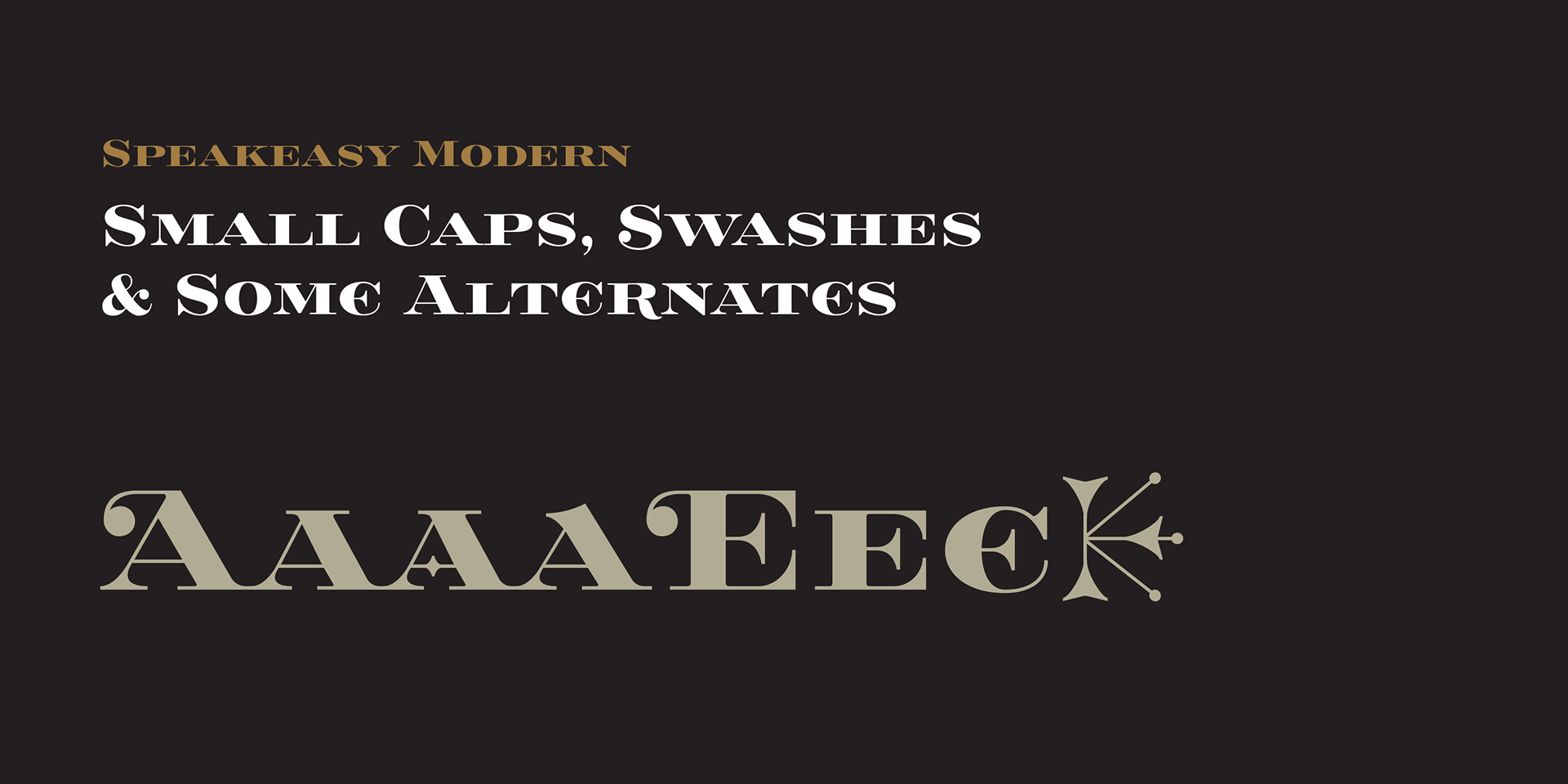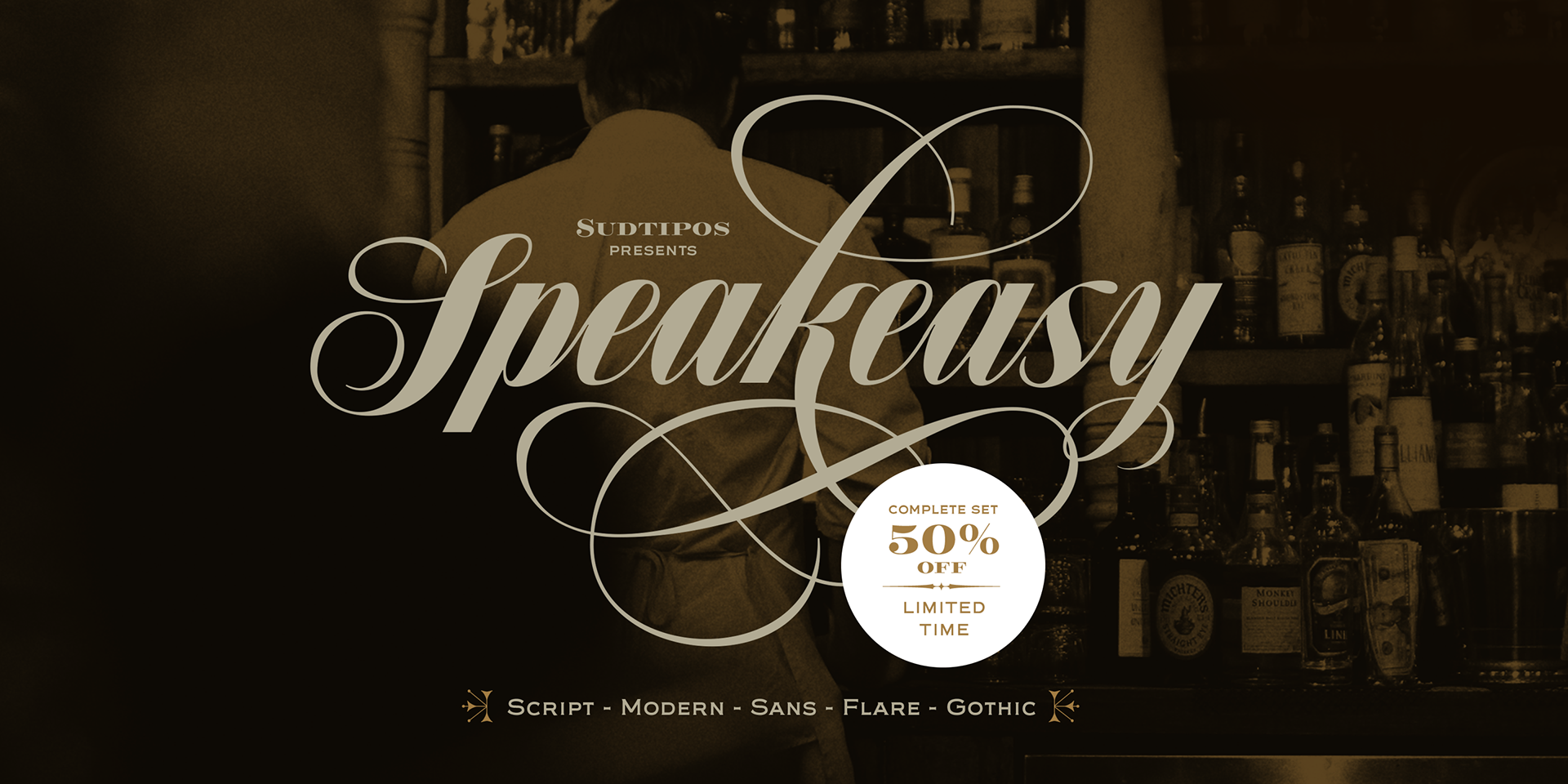 Get a 50% Off for a Lted. Time only.