We are proud to introduce a new typeface in our Sudtipos collection.

Gratitude Script

is a set of fonts, ornaments and words based on the wonderful calligraphy of

Kathy Milici

and digitized by

Ale Paul

. 
Kathy Milici has been a professional calligrapher for over 35 years, working with high profile wedding clients and corporations. Her work is commonly seen in national magazines, television and social media. Currently on the national travel-teaching circuit, Kathy facilitates workshops in hand-lettering, flourishing and design, as well as lecturing and mentoring all across the United States. Her passion for calligraphy and sharing what she loves is well known. And she is always grateful.
To present the typeface we invited Vero Scherini, a very talented illustrator and a hidden gem from Argentina to collaborate with the art.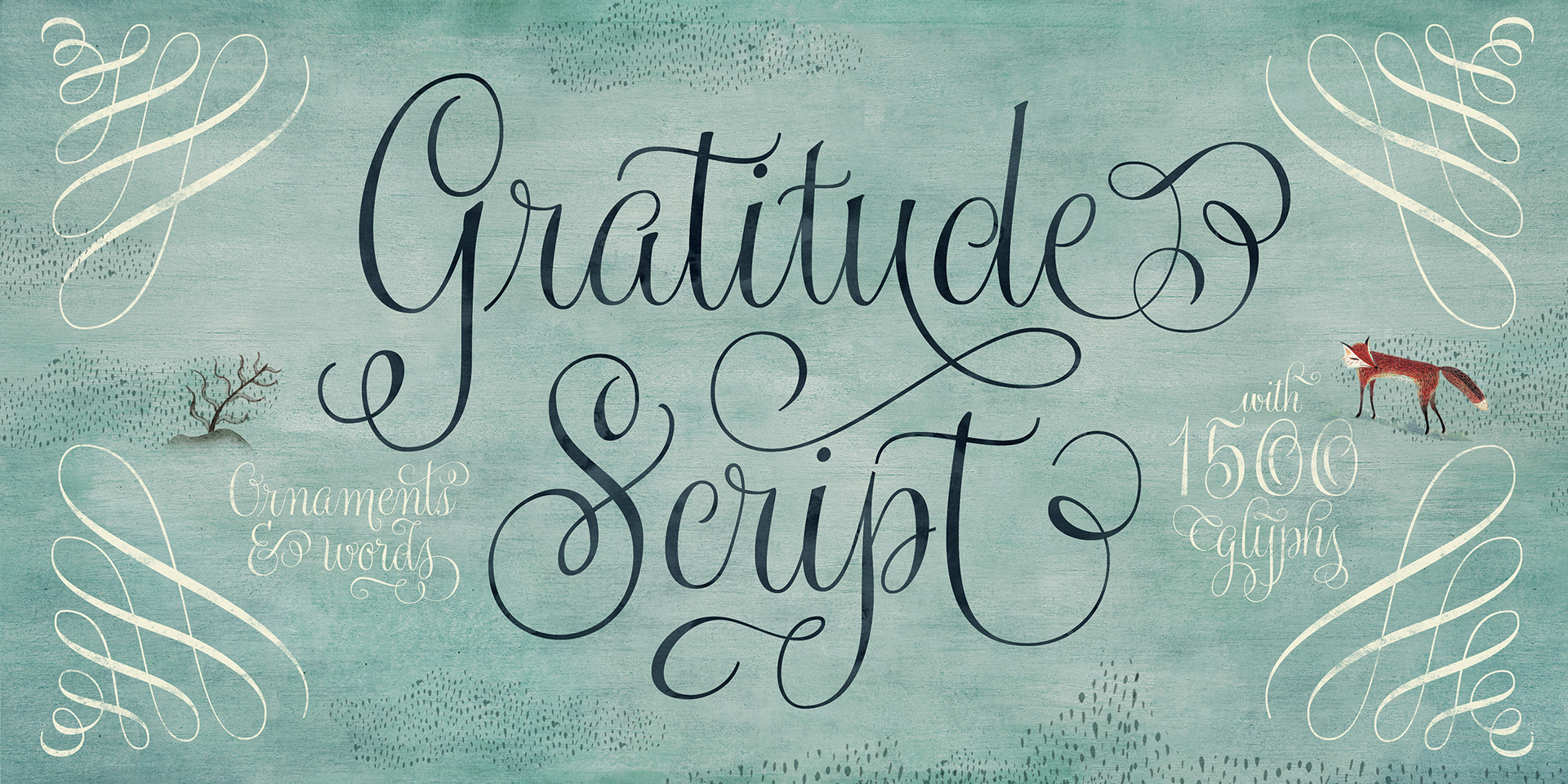 ABOUT THE GRATITUDE TYPEFACE
The quality or feeling of being grateful or thankful. An appreciation for the world around us. Gratitude for being a part of it all.
No matter what's happening in our lives, there's always something to be grateful for. When we have an appreciation for all we have, life gives us more to feel grateful for. It's a naturally occurring cycle. 
Some of the most profoundly grateful times in our lives can be felt when we find ourselves surrounded by beauty: in art, nature, music, special places, the seasons, family, loving relationships, a cozy home, meaningful work; in doing what brings us joy, comfort, and feelings of deep love and satisfaction. There is beauty everywhere, and creating beauty is an artist's mission. We all have the ability to create and experience beauty.
In this high-tech, fast paced world of strict, unbending rules, we give you Gratitude Script:  A celebratory font that's deeply rooted in tradition letterforms but with a modern, updated twist; a casual, whimsical, fun look that is also elegant and versatile!
Partnering with Ale Paul is seasoned wedding calligrapher Kathy Milici, who is well known for her passionate writing style and highly ornamental pen flourishing. With its signature hand-written look, flowing lines, graceful curves and flourishes,

Gratitude Script's

space saving, vertical style is perfect for small printing areas as well as large format presentations. An extended variety of alternates makes it a perfect and versatile addition to your font repertoire.
These are tender times. Long hours and work pressures add to our stress. Time spent with family and friends is more valuable than ever before, as we try to balance it all. It's important to mark time with special, happy events in our lives that we can all appreciate and enjoy. Let's be grateful for it all!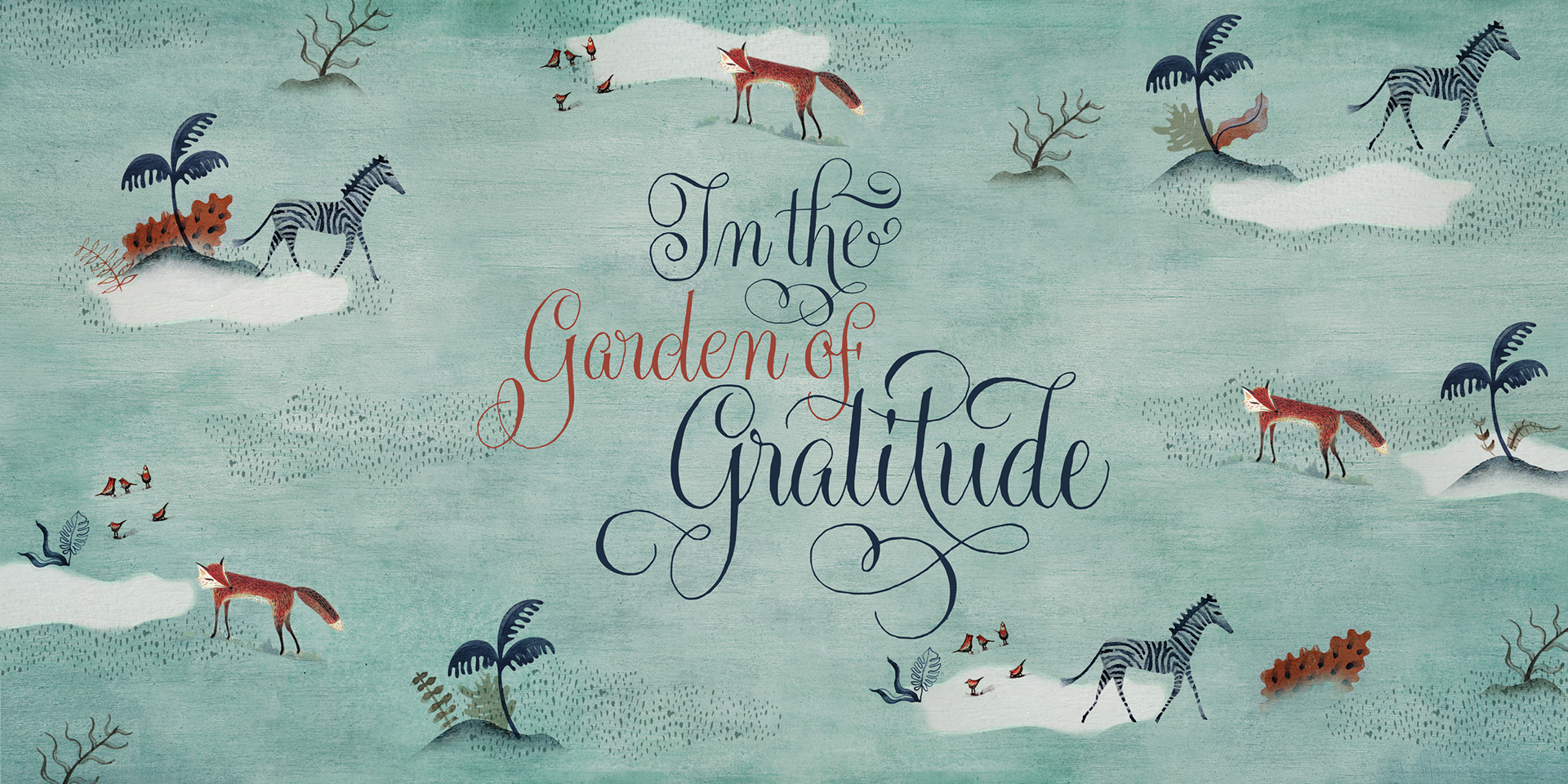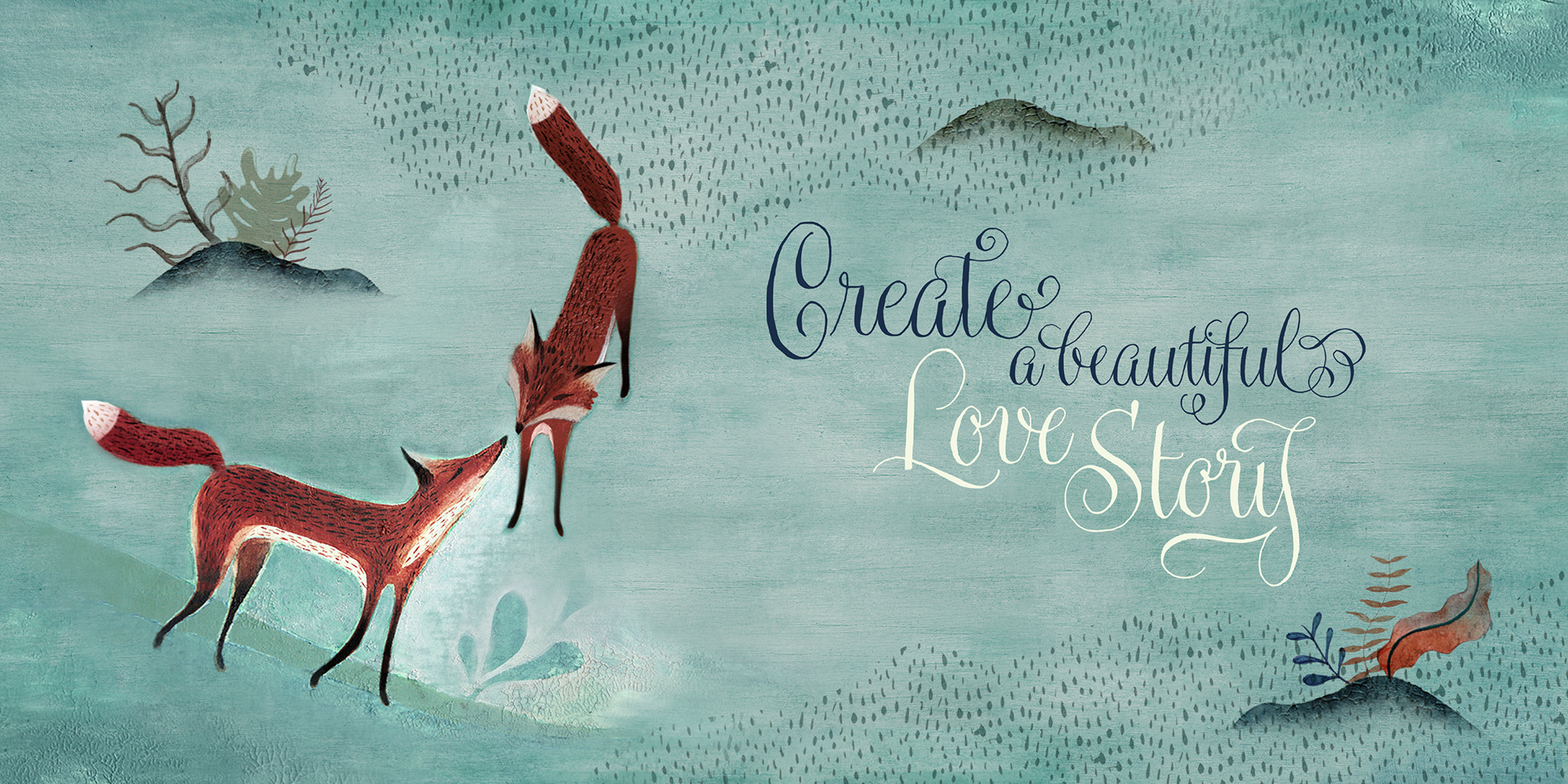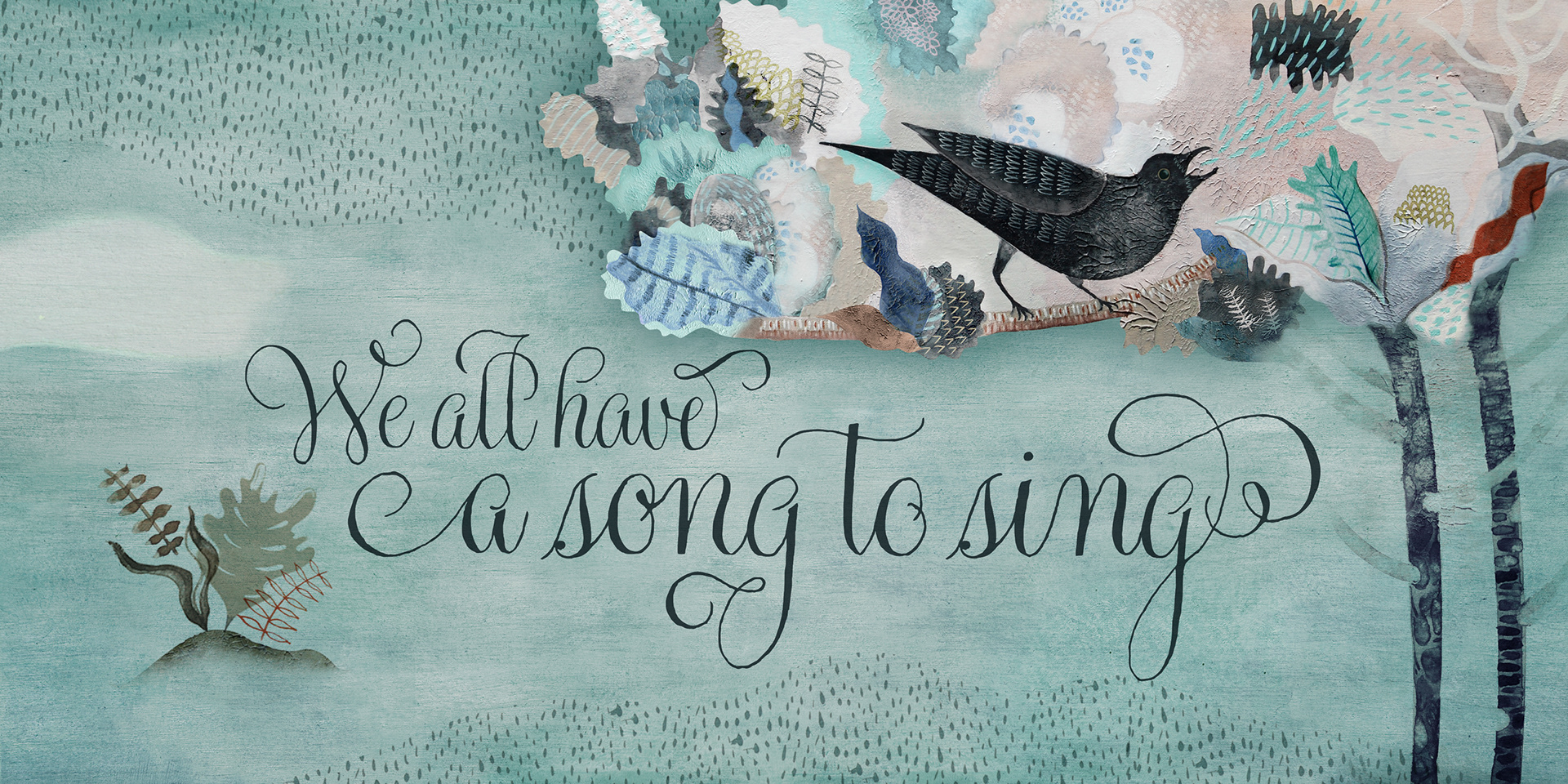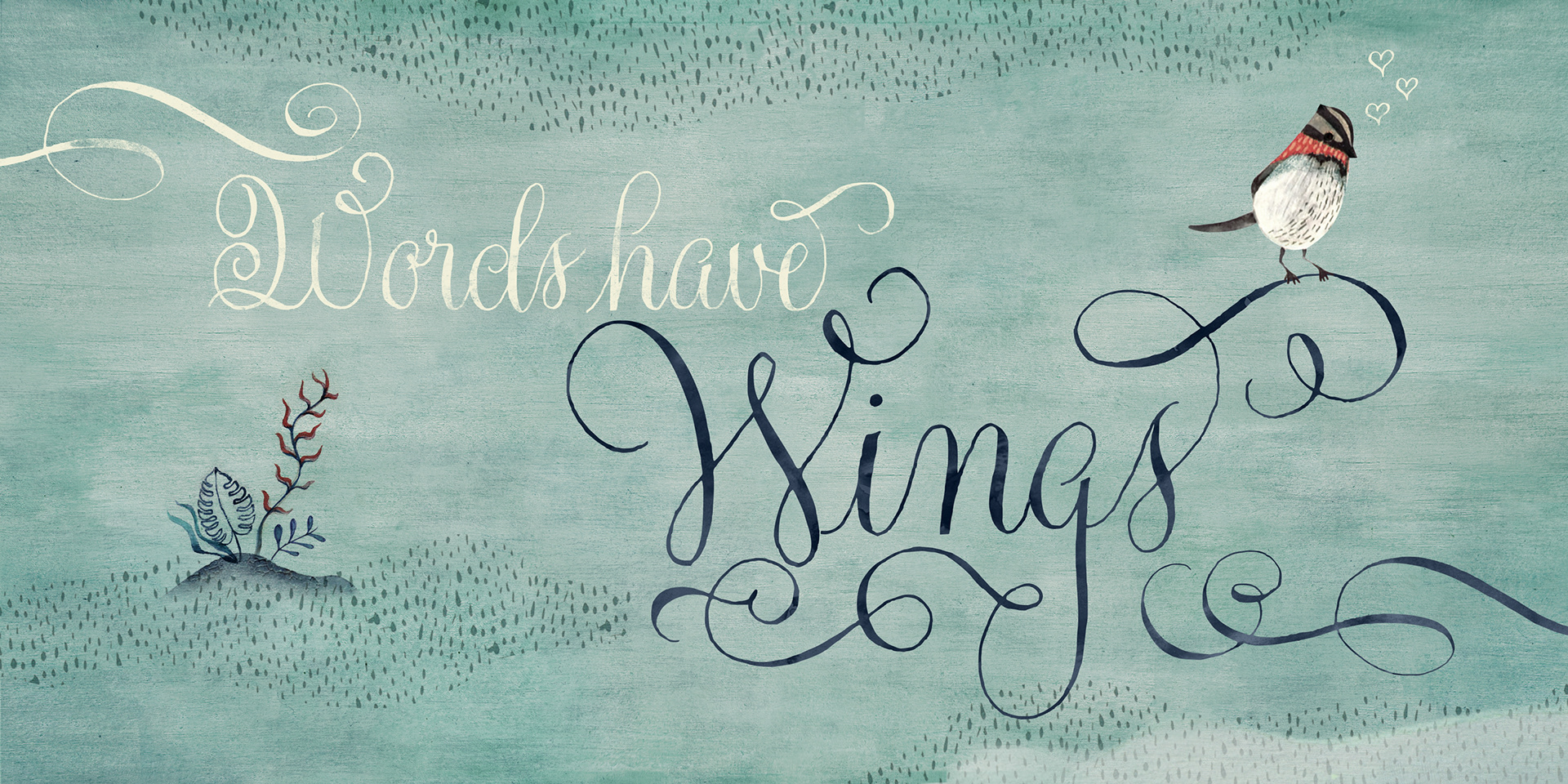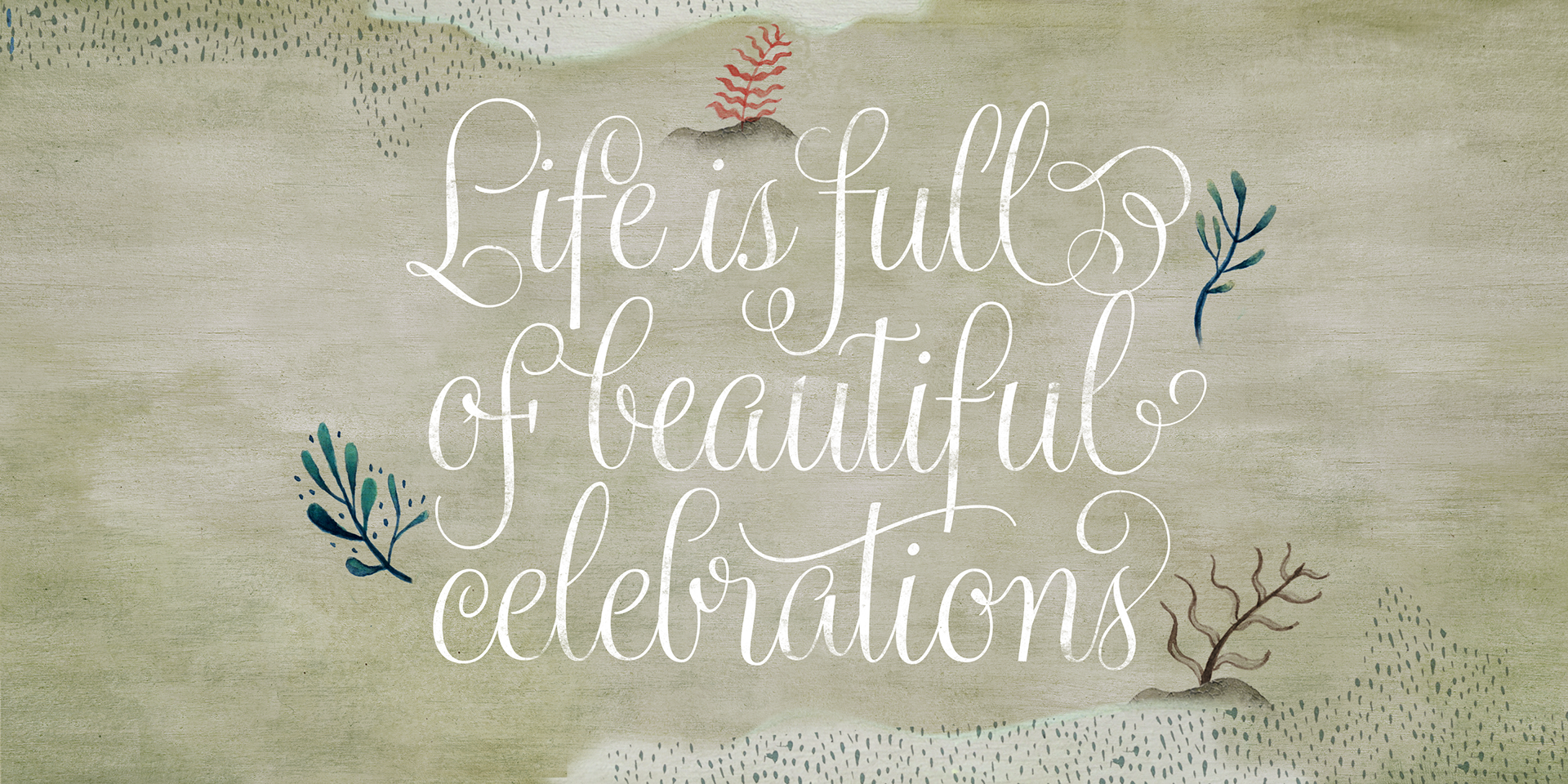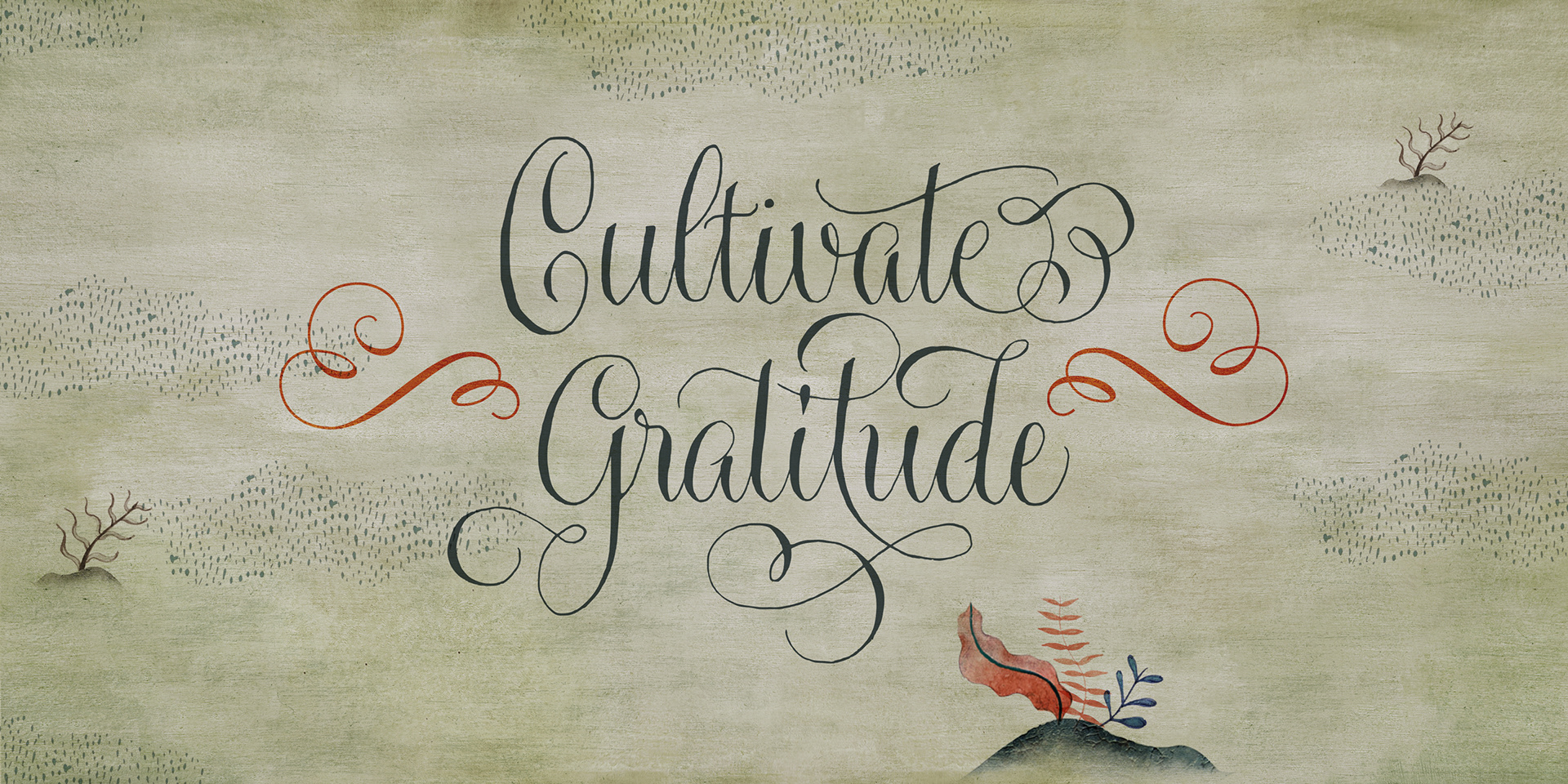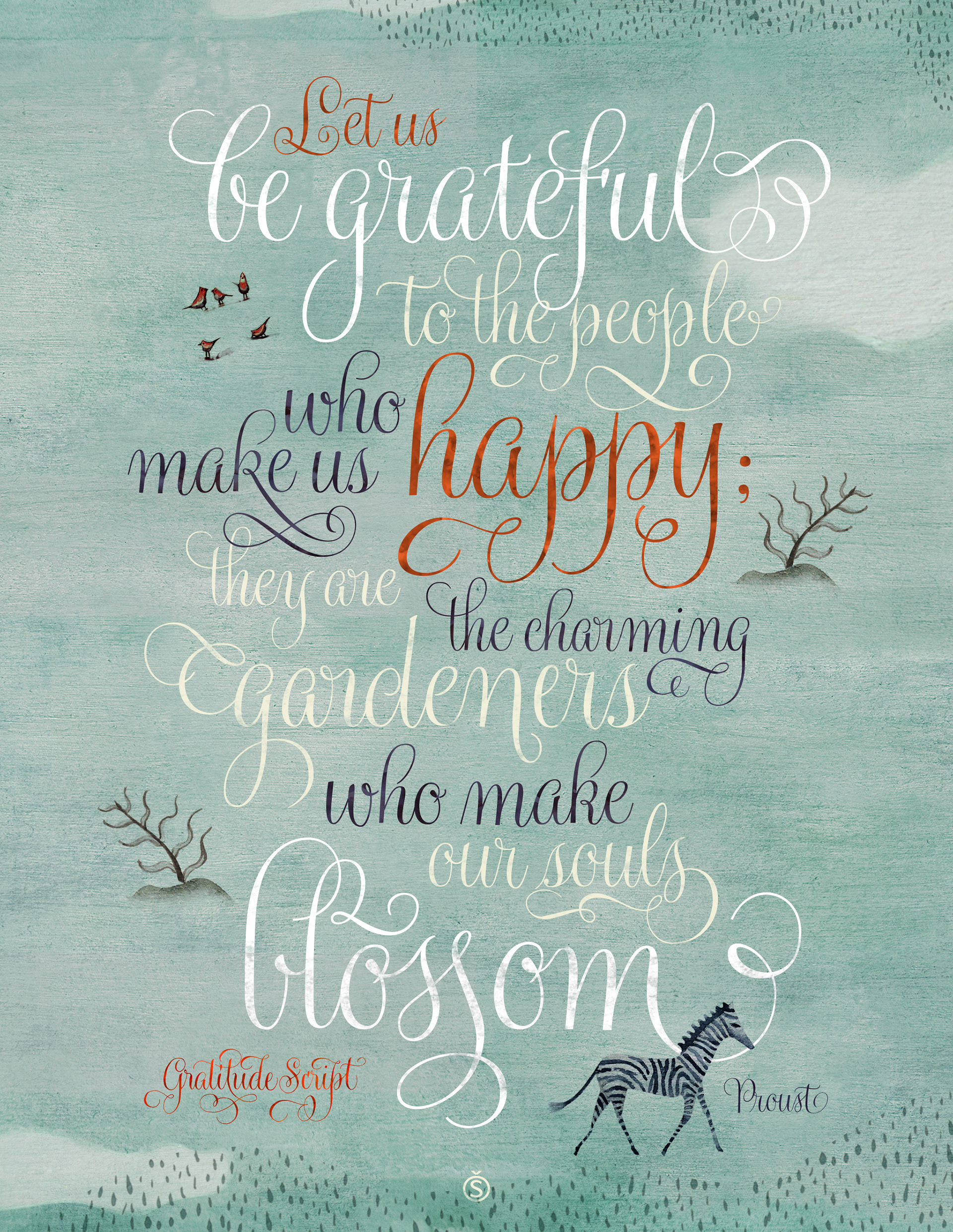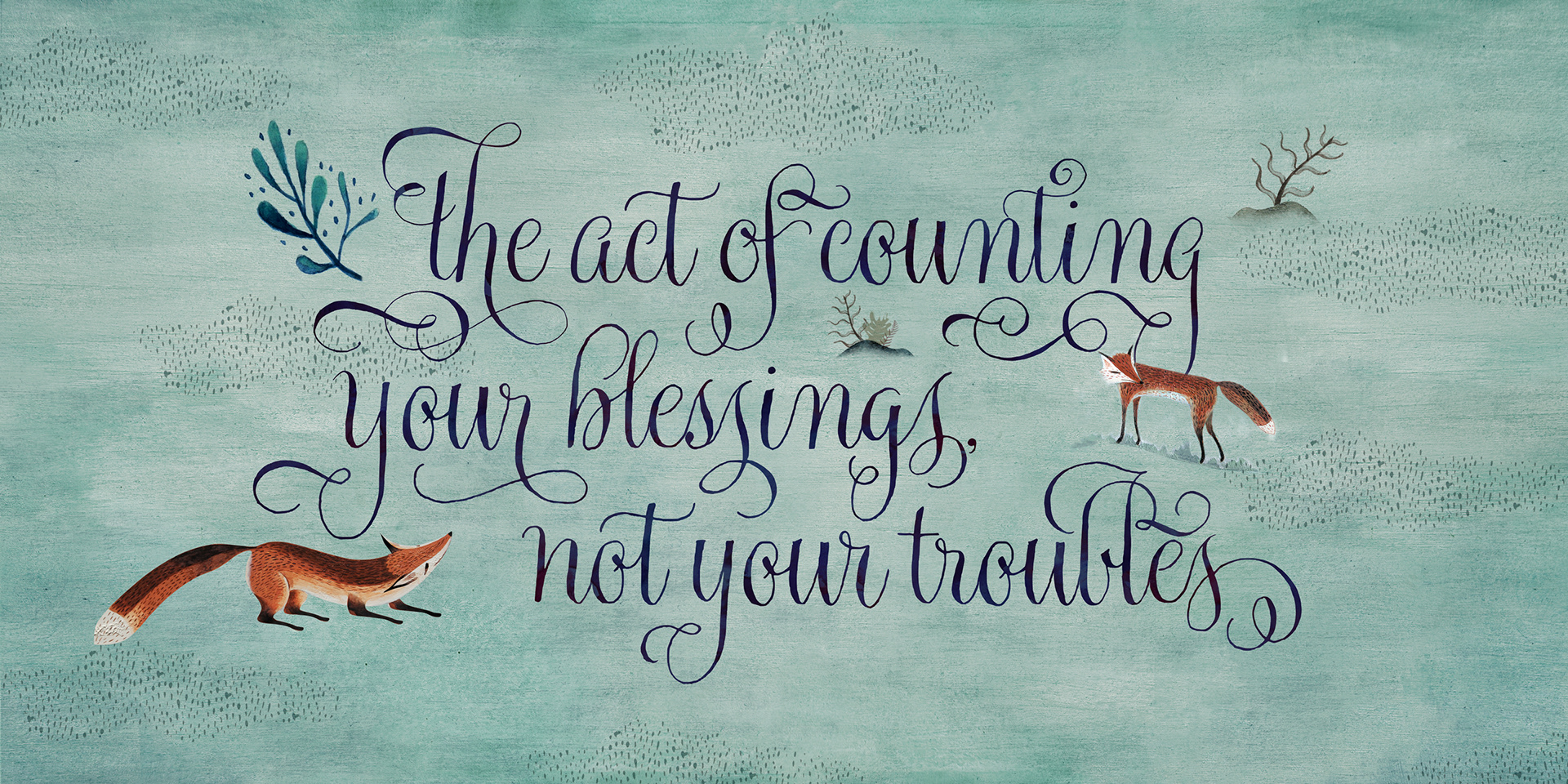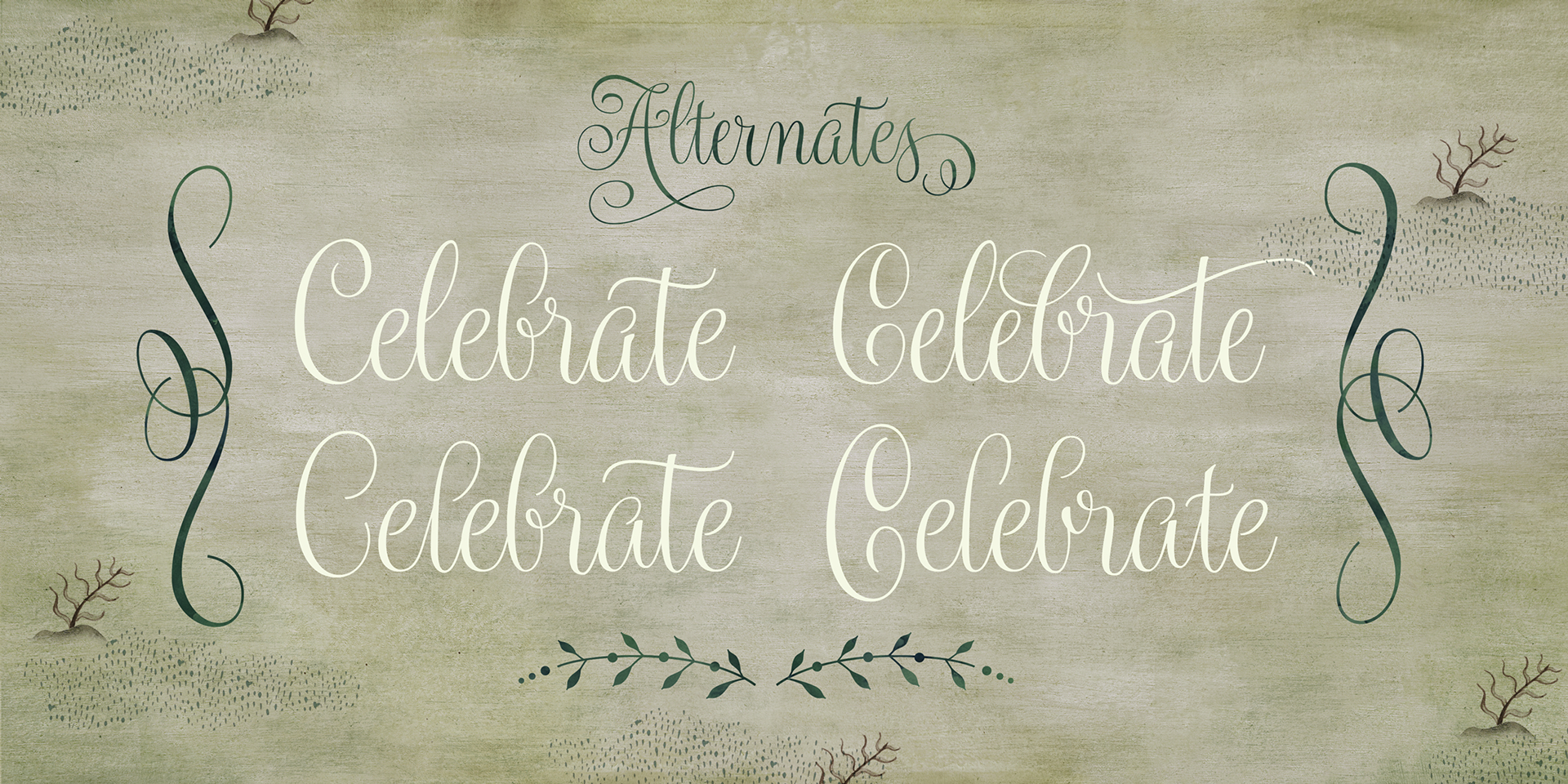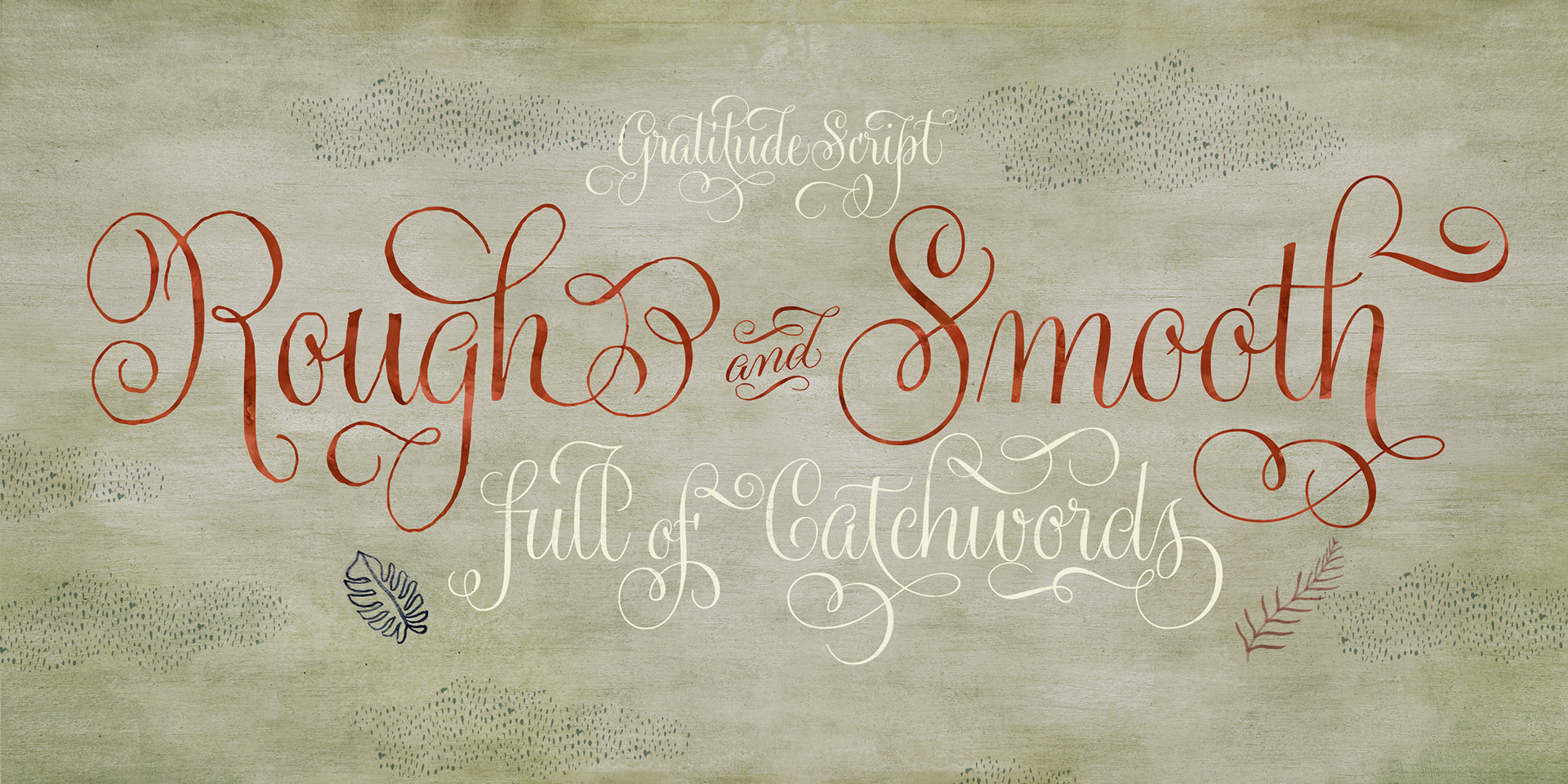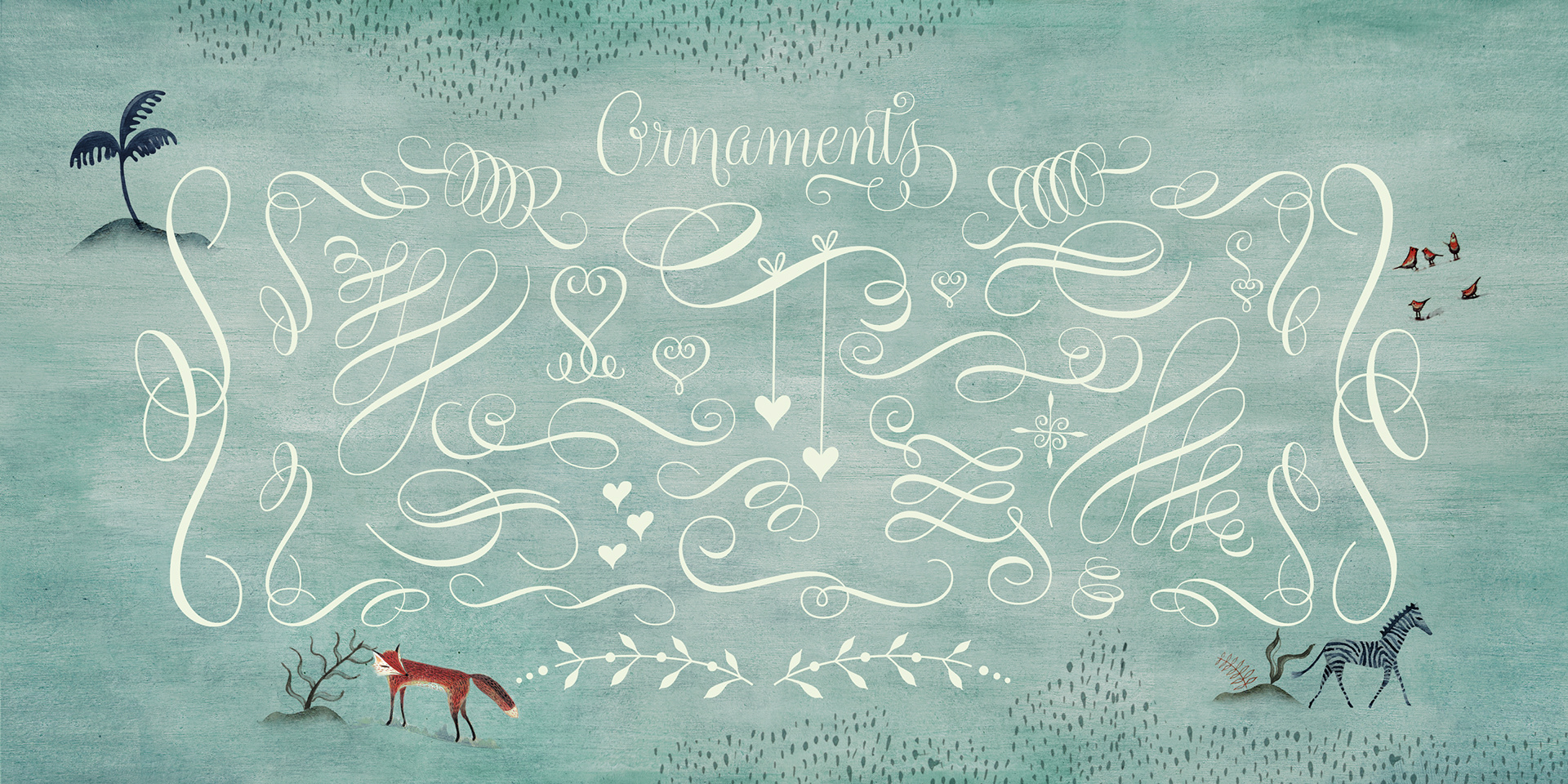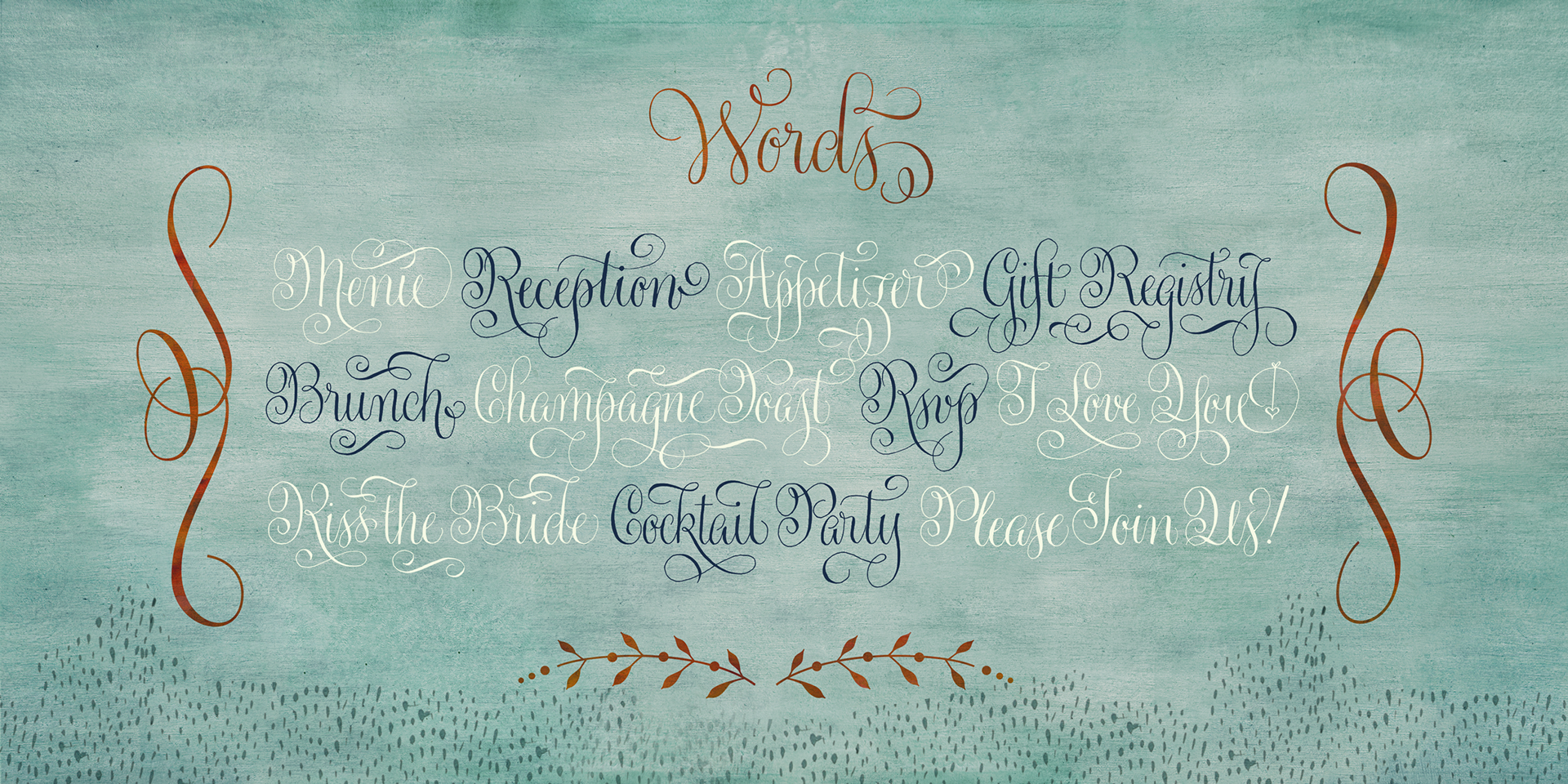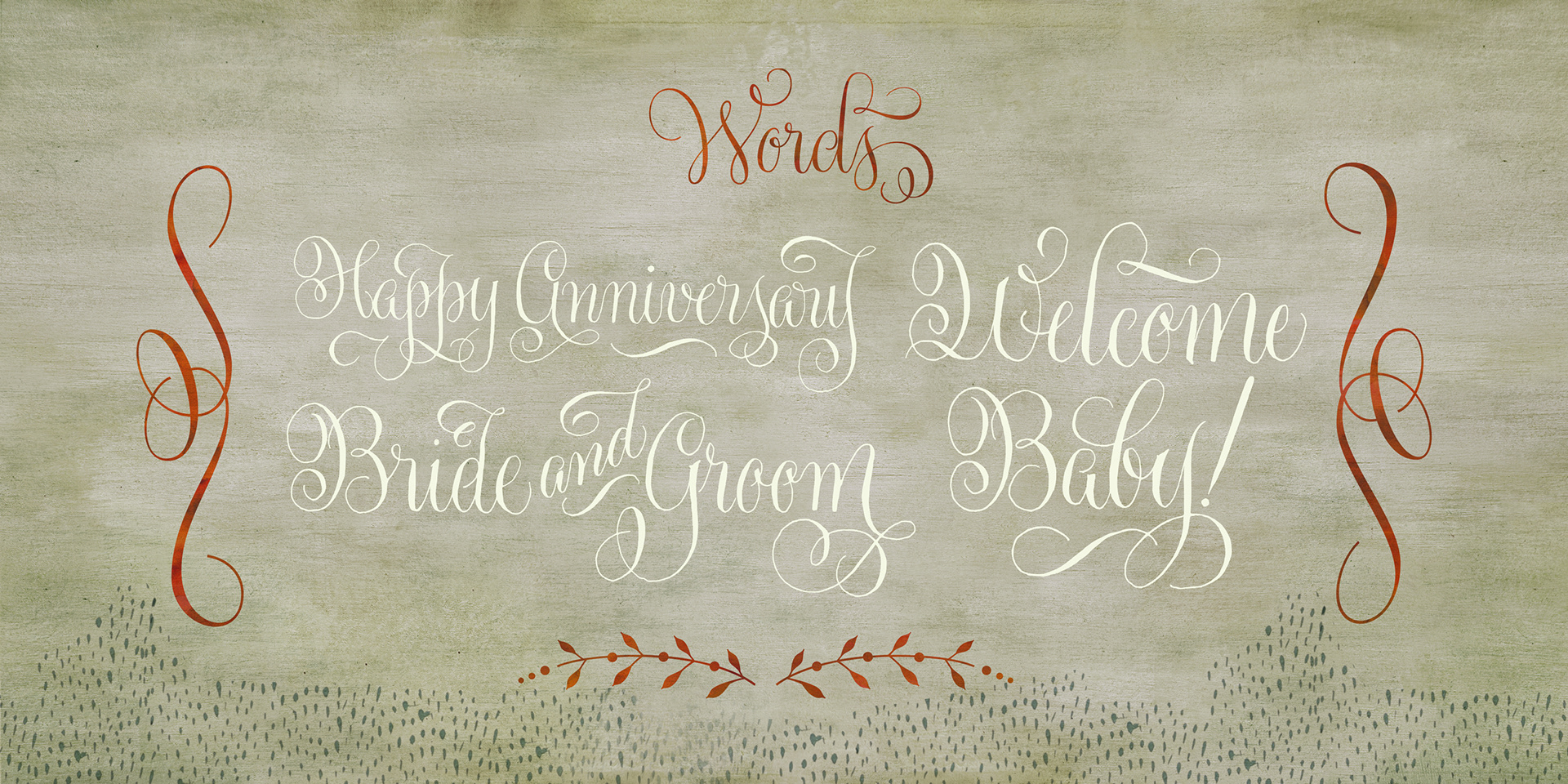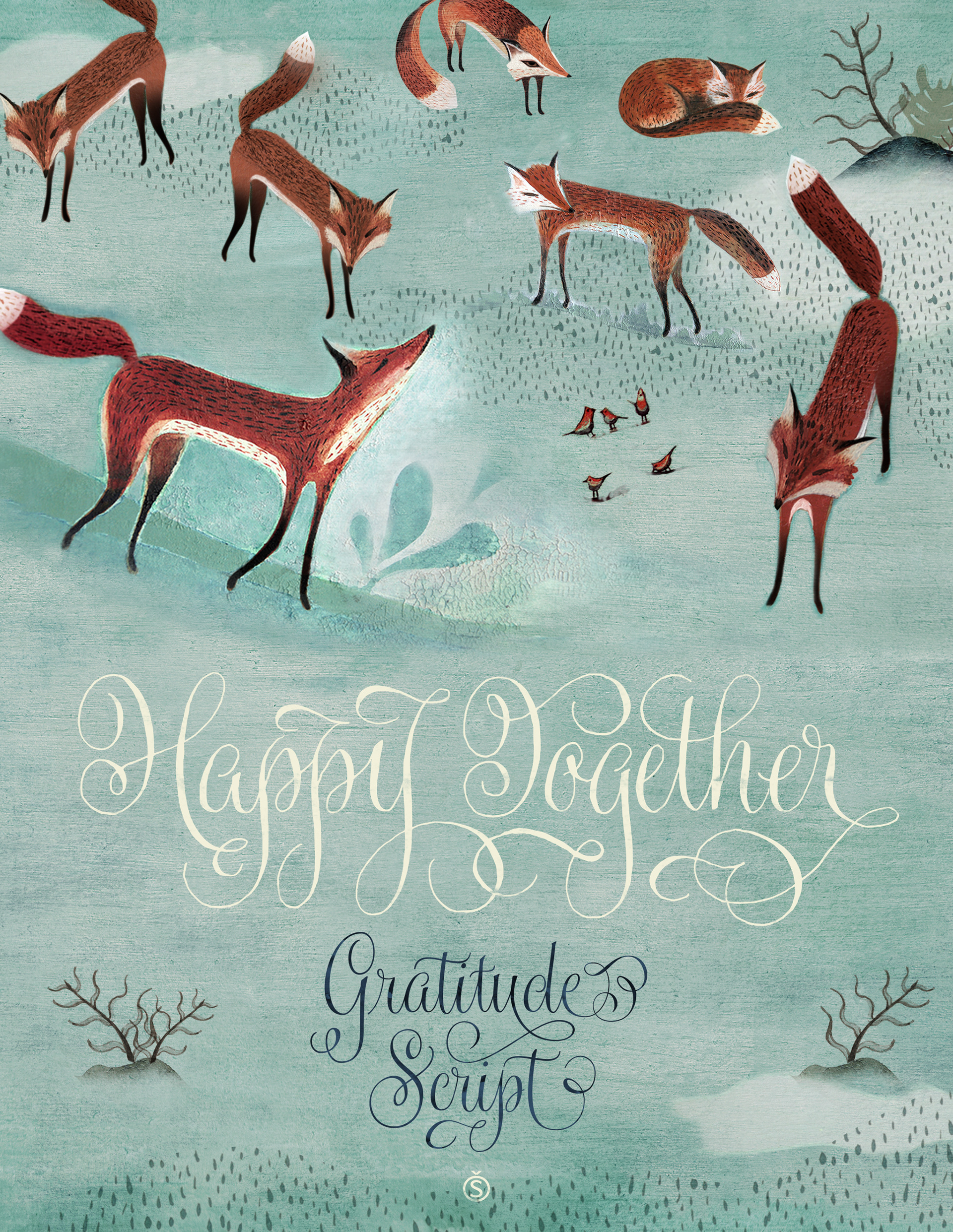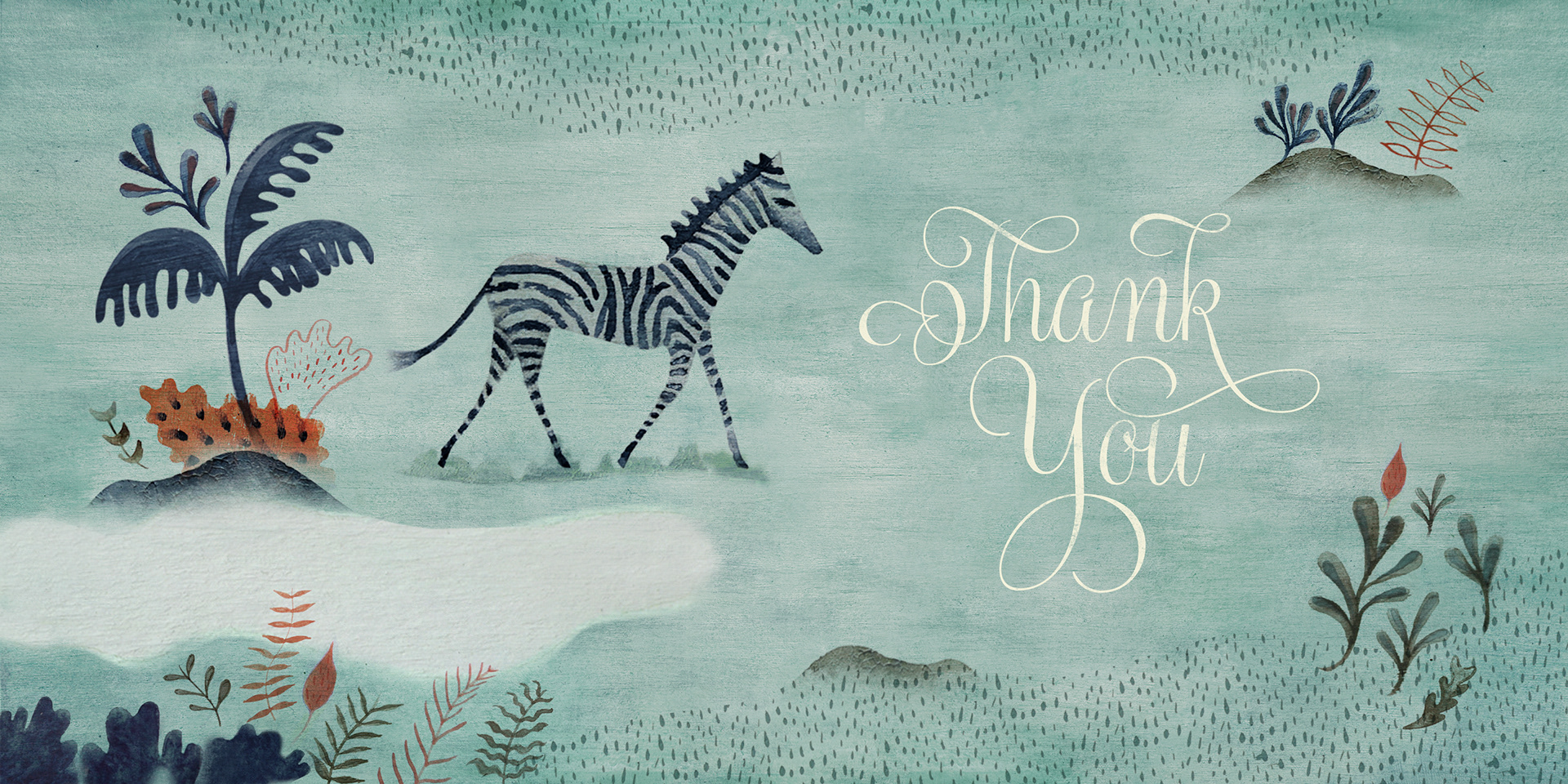 We celebrate the release of our Gratitude Script with a 35% off discount for a limited time! Get the font

here

!